Five Ways That Using A Reputable Moving Company Will Improve Your Move To Western Springs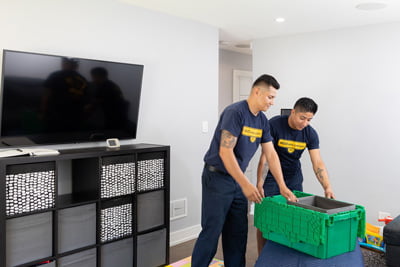 We've all been there when you're shopping around for something, and you see items or services that come back with a huge range of different prices available and no clear way to tell the difference with what each actually offers. As with everything, there is an element that you will get what you pay for, and it is important to consider what each of the different quotes that you get will represent. After all, if you are looking for someone that is going to move all of your furniture and most of your worldly possessions to your new home in Western Springs, do you really want someone who will be rushing and trying to cut corners? Moovers Chicago is the premier movers for Western Springs.
The Peace Of Mind Of A Trusted Company

Hiring a reputable local company like Moovers Chicago will give you peace of mind that we are going to offer a high quality moving service where we care about the overall moving experience you receive. You can be confident that we know what we're doing, and you can see hundreds of reviews from our customers on sites like Facebook Reviews and Yelp to attest to this.

The Expertise Of Local Knowledge

The local knowledge that we have built up over the years help us to make sure that each home move goes as smoothly as it can do. We've moved furniture to and from all types of Chicago accommodation, from apartments and condos, through to houses and townhouses. No matter the size of the property, we can help.

Faith That Your Furniture And Possessions Will Be Well Looked After

With Moovers Chicago, you can be confident that we'll be taking good care of everything during your home move to Western Springs. Our teams are fully trained and have all of the right equipment to move everything safely for you. We are also fully licensed with the local government agencies and carry all of the required liability insurances in case anything happens during your home move.

Additional Services To Make Moving Home Easier

If you're looking to save a little time before and after your home move, we also have a few extra services that can help. For larger items that need to be dis-assembled before the move and then assembled in your new home, we can arrange for someone to do this. We can also offer a furniture packing service for larger items too so that they are clean and in great condition once unpacked in your new home.

Extra Packing Materials For Those Delicate Items

When you arrive at your new Western Springs home, you really don't want to find that things are dirty or damaged. Wardrobe boxes can really help to keep your delicate clothes clean and safe, rather than having to fold and stack them all. We can also rent TV boxes to protect your TV during the move too, if you haven't retained the original packaging for your television set.