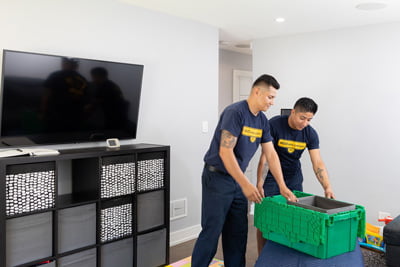 Relocating to Western Springs
Western Springs is a suburb of Chicago with a population of around 14,000 and a median income of $197K. Western Springs, in Cook County, is one of the best places for families to live in Illinois and offers residents a sparse suburban environment, amazing schools, outdoor activities, and a good commute. Set yourself up for success in Western Springs by making informed choices before you move. The easiest is choosing Moovers Chicago as your Western Springs movers.
Real Estate in Western Springs
The median home value is $623K with around 98% of residents owning their home; median property tax is $4,000. For those few who rent, the median rent is $2,200 / month (compared to the national average of $1,163).
Getting Around in Western Springs
Like many suburbs, Lake Bluff is car dependent. With a Walk Scores between 47 to 79 (out of 100), performing routine errands on foot depends on the specific area of Western Springs. A Bike Score of 47 means Lake Bluff is no very bike-able and only has minimal infrastructure (i.e. bike lanes, etc.) for cyclists. Western Springs has a Metra rail station on the BNSF Line. Pace Route 669 previously had stops in Western Springs, but is currently suspended until demand returns.
Things to do in Western Springs
The Western Springs Recreation Department provides the residents with healthy, creative and learning activities, including the Tower Trot (5k / 10K race), summer camps and youth & adult programs. The Western Springs Park District manages a variety of parks and other green spaces accessible to all residents. These facilities include sports (soccer, etc.) fields, volleyball courts, baseball / softball fields, tennis courts, basketball courts, batting cages, fitness and weight-lifting centers, walking / biking paths, and playgrounds.
About Moovers Chicago
Moovers Chicago is a family-owned, professional moving company based in Chicago. We offer a range of services, including residential, commercial moving and storage services. We also have packing and unpacking services to further ease the burden of moving. No matter the size of the job, our first priority is to make your move as stress-free as possible.