Seven Things That You Can Do To Make A Westmont Home Move Easier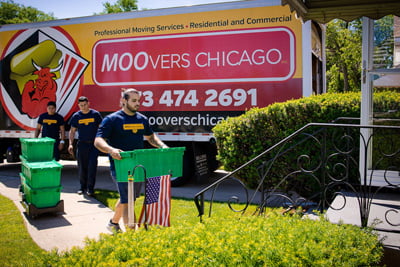 Moving home can be a challenging process, and we all know that sometimes you will need to put in a lot of effort to get everything ready in time for the move, and then you have to do all of the heavy lifting to get everything to your new home. Moovers Chicago is there to help with this part of the process, but there are also plenty of other things you can do to help a home move go more smoothly. If you've just secured a new place in Westmont, then it is time to start thinking about how you can improve the experience of your home move. Moovers Chicago is the premier movers in Westmont.
Start Packing As Early As Possible

At least a few weeks before moving day you should start going through your current place, and boxing items that aren't essential or decorative items so that they are packed and ready to go. Make sure you label each box with which room in the new property it needs to go to, in case you get mixed up on moving day.

Hire Moovers Chicago For Your Home Move

Having a reliable and reputable company on board for your home move will make the stress that you experience on moving day much less. Our movers will handle all of the heavy lifting and get all your furniture and possessions moved quickly and efficiently to your new place in Westmont.

Prepare To Switch Or Start The Required Services At Your New Home

Whether it is the gas, electricity, water, internet or television services that you think about, they are all important to maintaining your lifestyle. These can take time to move over to a new property, so contact each company in the weeks leading up to the move, so if there are appointments required these are booked in advance.

Arrange Care For Children And Pets On Moving Day

Keeping your children and pets safe is very important, so arrange for them to stay with friends or family for the day where possible.

Give Yourself A Box Of Essentials To Pack The Day Before Your Move

The last box that you should pack will be the essentials for your new home, and depending on your preference may include snacks, drinks, a kettle, toiletries, and anything else you'll want as soon as you arrive.

Consider Any Additional Services You May Need

Family and work life may mean you don't have as much time as you want in the weeks leading up to moving day. Moovers Chicago can help with services to dismantle flat pack furniture and installing them in the new place, as well as a furniture wrapping service the day before the move

Ensure Parking Space For Your Moving Truck

Finally, the main thing you'll need to secure if either property doesn't have a driveway is a parking space for the moving truck, to make sure the move goes efficiently and the furniture doesn't have to be carried too far.