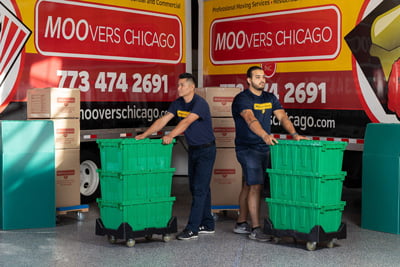 Relocating to Woodridge
Woodridge is a suburb of Chicago with a population of around 34,000 and a median income of $91K. Woodridge, in DuPage County, is one of the best places for families to live in Illinois and offers residents a dense suburban environment, amazing schools, outdoor activities, and cultural diversity. Set yourself up for success in Woodridge by making informed choices before you move. The easiest is choosing Moovers Chicago as your Woodridge movers.
Real Estate in Woodridge
The median home value is $292K with around 64% of residents owning their home; median property tax is $1,900. For those few who rent, the median rent is $1,400 / month (compared to the national average of $1,163).
Getting Around in Woodridge
Like many suburbs, Palos Hills is car dependent. With a Walk Score of 32 (out of 100), you will need to do nearly all routine errands by car. A Bike Score of 53 means Palos Hills has some infrastructure (i.e. bike lanes, etc.) for cyclists. Woodridge is serviced by three PACE bus lines: 820, 821, 834. The PACE 820 line provides service from Woodridge to the Lisle Metra Station where a transfer to rail gets access to Chicago.
Things to do in Woodridge
The Woodridge Park District offers more than 1,000 programs each year, and maintains five facilities; 21 miles of paved off-road bikeways with connections to regional trails; and 40 community and neighborhood parks open space sites, woodlands, wetlands, totaling 685 acres. The Park Districts activities include a bayou-themed aquatic center, playgrounds, Tot Lots, gold courses, driving range, sports fields, sand volleyball, disc ("frisbee") golf, tennis / pickleball courts, and fishing.
About Moovers Chicago
Moovers Chicago is a family-owned, professional moving company based in Chicago. We offer a range of services, including residential, commercial moving and storage services. We also have packing and unpacking services to further ease the burden of moving. No matter the size of the job, our first priority is to make your move as stress-free as possible.
Nearest Neighborhoods