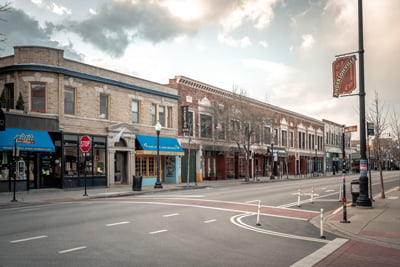 A welcoming, community-oriented neighborhood known for local shopping
About 10 miles north of Chicago's downtown Loop is family-friendly Andersonville. This suburban/urban city neighborhood is known for its Swedish roots, as well as its large LGBTQ+ community.
Andersonville has a vibrant, local flair. Its main street features a variety of unique, independent businesses… everything from neighborhood joints to artisanal gift shops.
Residential areas are a mix of apartment buildings, single-family homes, and condos. Andersonville enjoys an eclectic, local atmosphere despite its longer commute to downtown.
School District: Chicago Public Schools
Local Information: Andersonville Site
Niche Ratings: Andersonville