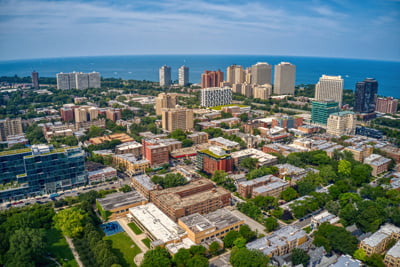 One of the most historically and culturally rich Chicago neighborhoods
Hyde Park is a neighborhood of rich history and cultural importance located on Chicago's South Side along the lakefront. The neighborhood is home to some of Chicago's most significant institutions and attractions including the University of Chicago, the Museum of Science and Industry, and the Robie House.
A mix of students, young professionals, and families reside here, which makes the community vibrant and diverse. Hyde Park is between between Washington Park on the west and Jackson Park on the east, providing ample green space.
School District: Chicago Public Schools
Local Information: Hyde Park
Niche Ratings: Hyde Park