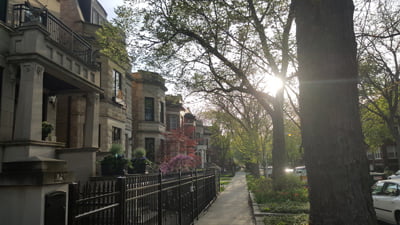 A relaxed, local atmosphere with sports, outdoor recreation, arts and culture nearby
Located just north of Lincoln Park and next to the lakefront is the laid-back neighborhood of Lakeview. This community area is often broken down into west, central, and east Lakeview, with other neighborhoods being included in the mix. Wrigleyville and Boystown are popular areas on the central and east sides, while Roscoe Village borders the west edge of the neighborhood.
You will also enjoy convenient access to a variety of outdoor activities in Lakeview near the lakefront. Alternatively Lakeview is the home of the historic Music Box Theatre, where you can watch a diverse lineup of indie, foreign films, and cult classics. Lakeview is a great neighborhood for families, young professionals, and (especially) baseball lovers.
School District: Chicago Public Schools
Local Information:Lakeview Site
Niche Ratings: Lakeview