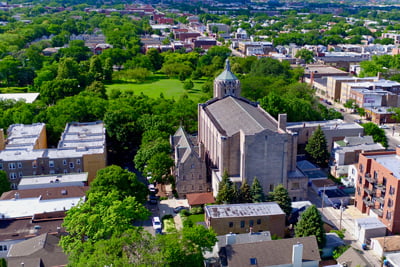 A small-town neighborhood with diverse culture and old-world charm
Enjoy a small-town feel in one of Chicago's most culturally diverse neighborhoods, Lincoln Square. Located in the city's north side, this neighborhood offers an old-world character that's great for couples and families. Lincoln Avenue even features cobblestone streets. A ton of specialty shops and a diverse variety of Chicago restaurants can be found here. Although Lincoln Square is vibrant with a variety of cultural influences, the neighborhood has German roots. This is reflected in Lincoln Square's annual summer festival, Maifest.
Overall, Lincoln Square has a calm and friendly atmosphere.
School District: Chicago Public Schools
Local Information: Lincoln Square
Niche Ratings: Lincoln Square