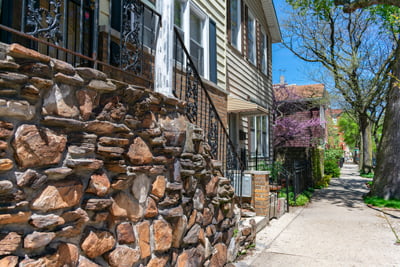 Two communities come together to create a friendly, youthful neighborhood
University Village and Little Italy are two smaller neighborhoods in the Near West Side. Little Italy offers Italian influence and a community-oriented feel, while students from the University of Illinois at Chicago give University Village a youthful spirit.
Together, the area has an overall friendly, energetic atmosphere. W Taylor Street is the main hub of this Chicago neighborhood and is full of family-run restaurants and shops. The residential side is made up of condos, apartments, and historic buildings. The area is walkable with ample green spaces and is great for students and young professionals.
School District: Chicago Public Schools
Local Information: Little Italy / University Village
Niche Ratings: Little Italy / UIC