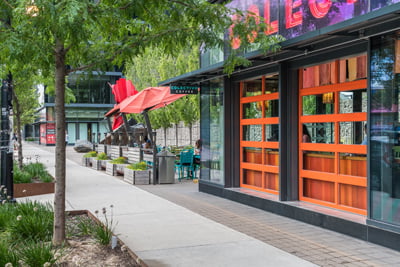 Trendy Chicago neighborhood with an artsy, indie vibe
Logan Square is a cool, trendy neighborhood that's become popular in recent years.
It's a great place for creatives to live since there's a laid-back atmosphere with tons of funky places to explore: neighborhood restaurants and bars, as well as local shops, and great places for thrifting. The area also has a year-round farmers market that takes place on Sundays, and a vintage movie theater, Logan Theatre, that shows new releases, indie films, and cult classics.
The residential side of this Chicago neighborhood is a mix of old limestone homes, single-family homes, condos, and apartment complexes.
School District: Chicago Public Schools
Local Information: Logan Square
Niche Ratings: Logan Square