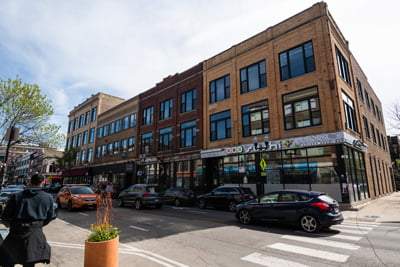 An artsy, trendy neighborhood with great shopping, dining, and coffee shops
If you're looking for an artsy, more eccentric vibe, head to the Wicker Park and Bucktown area. The center of Wicker Park, also known as "Six Corners," is lively and vibrant—full of local shops, trendy restaurants, live music venues, and some of the best coffee shops in Chicago.
Historic buildings and brownstones make up the area, so you won't find too many high rises. Overall, there's a real local vibe to the area, and it's great for younger crowds. The 606 Trail (a 2.7-mile-long urban greenway) is also accessible from this neighborhood.
School District: Chicago Public Schools
Local Information: Wicker Park / Bucktown
Niche Ratings: Wicker Park / Bucktown