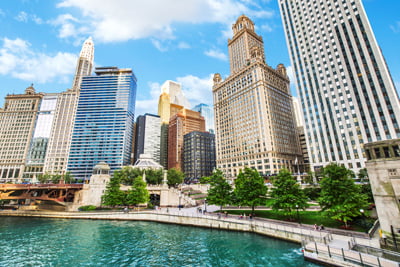 Want to live in the heart of Chicago? With bustling, high-rise atmosphere, you may want to consider moving to River North.
River North: A popular, vibrant neighborhood that is centralized and great for younger crowds
River North is a bustling, urban neighborhood for younger people who want to be in the middle of the action. This neighborhood, along the Chicago River, is a extremely popular because of its centralized location and nearness to the Loop. Homes here are a mix of modern high-rise apartments and condos.
River North has an energetic atmosphere with access to many art galleries and museums. It's also a great location for dining with abundant nightlife options. Unfortunately, it does not offer many open green spaces or parks for dog owners or nature-lovers.
Useful Links for Moving to River North
About Moovers Chicago
Moovers Chicago is a family-owned, professional moving company based in Chicago. We offer a range of services, including residential, commercial moving and storage services. We also have packing and unpacking services to further ease the burden of moving. No matter the size of the job, our first priority is to make your move as stress-free as possible.