Planning Your Next Home Move To Albany Park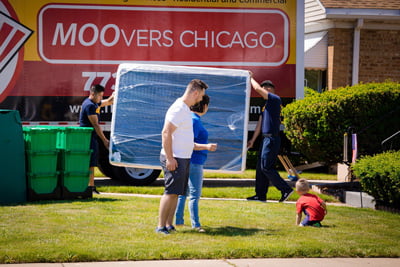 Finding a new place to live is always an exciting time, but whether you are moving to a stepping stone property or your forever home in Albany Park, the earlier that you start planning the more smoothly your home move will go. There are a range of things that you will need to get ready before moving day, and getting the property signed for is just the beginning of the work. Factors like movers, packing, children, pets and utilities all need to be assessed and prepared for in advance of the move, so this will keep you busy for the weeks building up to the move.
What Factors Will Dictate Whether You Need A Moving Company?
The decision about whether or not to hire a moving company will depend on a number of factors, but if you can afford it then it will certainly take a lot of the stress of the move from your shoulders. If you have large or bulky furniture, or you have quite a lot of things to move to your new home, then it can make sense to use a moving company, as they will be able to move these items more efficiently and safely than if you do it yourself. Also, if the property in Albany Park is a journey that takes time, getting it all moved in a moving truck will be more efficient than having to make several journeys back and forth.
Choosing The Right Moving Company
We at Moovers Chicago are really proud of the high quality service we offer, and as a house move will involve transporting all of your furniture and worldly possessions, we think you should choose a reputable company such as ourselves who will take good care of it. Accredited by the Better Business Bureau, you can see reviews from many of our satisfied customers on their websites, as well as on online review sites. We have helped many people and business owners to move residential and commercial locations over the years, and look forwards to helping you too.
Preparations In Advance Of The Move
Packing is one of the biggest things that you will need to prepare in advance of the move, and ideally a few weeks before the move you'll want to spend some time packing all of the non-essential items throughout your home into boxes. Label these with the rooms they will need to go into in your new property, so that they're ready for you in your new home. You should also arrange for care or time from a friend or family member to look after children and pets on moving day, as you won't want them getting in the way.
Moving Day To Albany Park
If you're using Moovers Chicago, then you don't have to worry about this, but if you are moving yourself then it is best to start early, as you never know what can crop up. Make sure you take care about the heavier or bulky items, as it is so easy to scuff or scratch paintwork or the items themselves as you're moving these. Finally, take a seat, open up a celebratory drink, and start enjoying settling in to your new Albany Park home.