Moovers Chicago has the experience and knowledge to make things easier and smoother for your home move. We are the premier Barrington movers.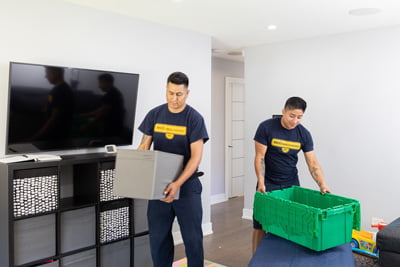 Barrington: affluent Chicago suburb with the motto of "Be Inspired".
Located in Cook County, approximately 40 miles northwest of Chicago, is the family-friendly village of Barrington. Known for its country ambiance yet with suburban amenities, Barrington features access to wetlands, forest preserves, parks, and horse trails. Downtown Barrington has definite small town charm with highly-rated restaurants and shopping. It's easy to appreciate the tranquil residential neighborhoods that comprise this community.
Planning And Executing An Efficient Home Move To Barrington
The work of finding and securing a new home is something that can take time and patience to arrange, and when you finally make the decision to commit to that next phase in your life it can be an exciting moment. However, this is only the start: if you've just arranged a new place in Barrington then it can mean you have several weeks of preparations and work to do before you finally get the keys and get to move in. One of the things that you can do to make everything easier is to secure the right movers.
Having us on board to handle the home move is one thing less that you have to worry about and prepare, as we will arrange the team and vehicle that will get everything over to your new place. When we arrange the quote, we'll assess the size of the property and the amount of furniture that you have to move, and can tailor the right team and vehicle for the job. This means that you just need to have everything packed and ready for moving day, and our team will handle the rest for you.
Packing
Packing everything in advance of the move is something that you will want to start early, as it can get stressful if you leave it until the last minute, and that can ultimately lead to some things not being packed properly and breakages. You should start several weeks before the anticipated move date, and go through every room in your home, packing and boxing everything that doesn't need to be used in the meantime. As you get towards the last day before the move, start thinking about packing a final box or two of essentials that will have the things you will want as soon as you arrive at your new Barrington property.
There are certain services that you can take from Moovers Chicago that can help your preparations as well, including buying wardrobe boxes that make transporting and unpacking your clothes much easier. If your family or work commitments mean you are short on time in advance of the move, we can help by offering someone to dismantle your flat pack furniture and then to rebuild it in your new home for you. We also have a furniture wrapping service where we can provide a protective wrapping to keep couches, chairs and other items safe during the move.
Moving Day
When moving day finally arrives, we'll ask you to ensure there is space for us to stop the truck outside your current home and your new place in Barrington. You can then relax and watch our team get everything moved safely and efficiently from your current home over into your new place. You can then start to unwind and relax, before getting on with the process of unpacking and settling in to your new surroundings.
Trust Moovers Chicago, we are the premier movers for Barrington.
About Moovers Chicago
Moovers Chicago is a family-owned, professional moving company based in Chicago. We offer a range of services, including residential, commercial moving and storage services. We also have packing and unpacking services to further ease the burden of moving. No matter the size of the job, our first priority is to make your move as stress-free as possible.