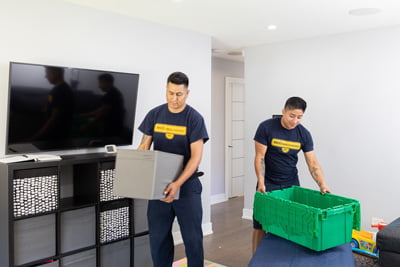 Relocating to Barrington
Barrington is a suburb of Chicago with a population of around 11,000 and a median income of $126K. Barrington, in Cook County, is one of the best places for families to live in Illinois and offers residents a dense suburban environment, amazing schools, outdoor activities, and a reasonable commute to downtown Chicago. Set yourself up for success in Barrington by making informed choices before you move. The easiest is choosing Moovers Chicago as your Barrington movers.
Real Estate in Barrington
The median home value is $478K with around 76% of residents owning their home; median property tax is $2,800. For those few who rent, the median rent is $1,600 / month (compared to the national average of $1,163).
Getting Around in Barrington
Most suburbs can be very car dependent, yet Barrington is highly walkable. With a Walk score of 90 (out of 100) nearly all daily errands can done on foot. At a Bike score of 67, Barrington has some infrastructure (bike lanes and trails, hills, road connectivity, etc.) for cyclists.
Barrington has a Metra light rail station on the Union Pacific Northwest (UP-NW) line. The station supports 8 parking lots for a total of 231 spaces (combined daily and permit).
Things to do in Barrington
The Village of Barrington sponsors many events (both family-friendly and adult-oriented) throughout the year, including Farmers' Market, 5Ks, parades, concerts and wine tastings.
The Barrington Park District supports many parks and facilities. The "home" of the Barrington Park District, Langendorf Park houses the main facilities of the Barrington Park District. The Fitness and Recreation center features a state-of-the-art 4,500-square-foot Fitness Center, gymnasium with walking track, meeting and community rooms, two preschool rooms and the Langendorf Aquatic Center.
Citizens Park is a 45-acre park located in Barrington. The park was the site of the old Jewel Tea Company. This award-winning park was officially dedicated in 2007 and has continued to be a very popular setting for people to relax by the waterfall, walk the trails and enjoy passive recreation. Facilities also include an ice rink.
Nearest Neighborhoods
About Moovers Chicago
Moovers Chicago is a family-owned, professional moving company based in Chicago. We offer a range of services, including residential, commercial moving and storage services. We also have packing and unpacking services to further ease the burden of moving. No matter the size of the job, our first priority is to make your move as stress-free as possible.