7 Tips For A Smooth Moving Experience To Burr Ridge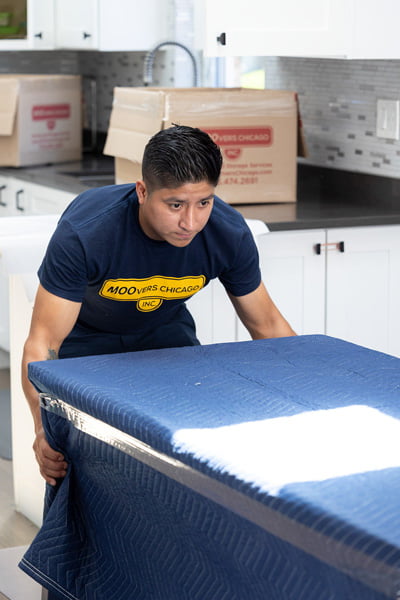 There are a range of different things that can crop up and cause you a headache when you are planning for a home move, and at times it is impossible to avoid these little hiccups. However, there are many problems that could have been avoided with good planning, so making sure you're doing the groundwork can really help to get a smooth moving experience. Here at Moovers Chicago we have helped people to move to Burr Ridge and across the region, so we have plenty of experience on how to prepare for such a home move. We are the premier movers for Burr Ridge.
Start Planning And Make A List For Your Move

There are so many different things that you will have to do when moving home, from cancelling services in your current place through to packing and even securing parking for a moving truck. Get your list in place and work through it methodically.

Use Moovers Chicago For The Move

Moving day is one of the most challenging aspects of any home move, but having an experienced and professional company on your side will really help. We will make sure that everything is moved safely in your new home, and we can get everything moved efficiently on the day itself.

Pack The Non-Essentials In Advance

Getting much of the packing work done early will mean a whole lot less stress as you get closer to moving day. A few weeks in advance of the move, start working through each room, and pack all those non-essential clothes, decorative items, music and entertainment and toys away ready for the move.

Look At Delicate Or Breakable Items And Pack Them Securely

Making sure the delicate items get to the right place can make a big difference to the end result. If you don't have the original TV packaging, Moovers Chicago can rent you a box for this, while we can also offer wardrobe boxes to keep valuable clothing clean and hanging during the move.

Dismantle Flat Pack Furniture For Transport

Flat pack furniture like wardrobes and shelving are best transported in their dismantled state, which will reduce any chances of damage. We can offer a service for one of our team to visit and get these packed down and wrapped for the move if needed.

Make Arrangements For Children And Pets

With a team of men working at both ends of the home move, it is best to keep children and pets away during the process. Arrange for friends or family to look after them for the move, or arrange daycare for this.

Have An Essentials Box To Open On Arrival

This should be the last box you pack from your current home – a few essentials and home comforts that will allow you to relax and have a few treats before you really get started with the unpacking work. This should include the kettle, cups or glasses and anything else you will need at that point.