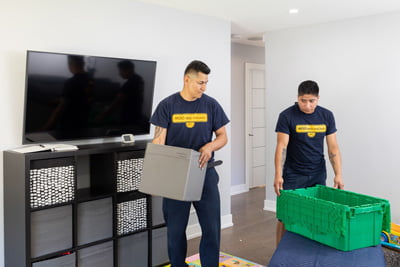 Relocating to Des Plaines
Des Plaines is a town in Illinois with a population of approximately 50,000 and a median income of $73K. Des Plaines, in Cook County, is one of the best places for families in Illinois; it has an urban/suburban feel, great schools, reasonable housing, high diversity and relatively low crime. Set yourself up for success in Des Plaines by making informed choices before you move. The easiest is choosing Moovers Chicago as your Des Plaines movers.
Housing in Des Plaines
The median sale price for homes in Des Plaines is around $304K; the median sale price of single-family homes are around $324K and condos are around $185K with around 80% of residents owning their home.
Things to do in Des Plaines
Des Plaines has extensive choices of restaurants, coffee shops, and parks. Des Plaines is great for an outdoor lifestyle with a number of activities including fishing, sailing, boating, canoeing and kayaking as well as miles of walking and biking trails. The newly renovated Des Plaines Theater offers concerts and shows in a historic building.
Getting Around Des Plaines
The easiest way to get around Des Plaines in by car that goes along with its suburban vibe. If your are a walker, Des Plaines has a walk score of 57 (out of 100), meaning this area is somewhat walkable. Similarly it has a bike score of 54 which means there is some amount of infrastructure for biking. While there public transportation, it is somewhat limited. Fortunately it has 3 rail stations for commuting into Chicago.
Nearest Neighborhoods
About Moovers Chicago
Moovers Chicago is a family-owned, professional moving company based in Chicago. We offer a range of services, including residential, commercial moving and storage services. We also have packing and unpacking services to further ease the burden of moving. No matter the size of the job, our first priority is to make your move as stress-free as possible.