10 Things To Prepare Before Your Home Move To Park Ridge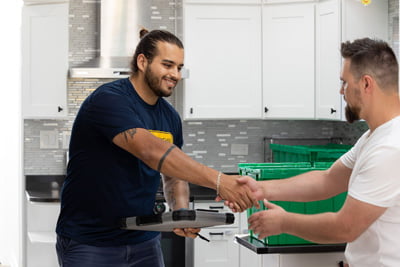 There are plenty of things that you will have on your mind once you have secured your new home in Park Ridge, but here at Moovers Chicago our movers are ready to help you to get into your new home quickly and efficiently. While we will pick up the burden of moving day for you, there are also other things to consider.
Get Your Moving Company Booked Early – As soon as you have secured your new home then it might be time to start looking at moving dates. Once you have a small window of time when you know you'll be moving, give us a call so that we can set time aside for you.
Plan For Looking After Children And Pets – In many cases your children may be in school during the move, but you need to make sure that children and pets are elsewhere and safe during any house move.
Think About Moving Clothes And Fabrics – When it comes to the contents of your wardrobes, it can make sense to plan ahead and Moovers Chicago can provide wardrobe boxes to help keep these items safe and clean during the move.
Start Packing Lesser Used Items Early – Preparation can start a few weeks before moving day, and start putting the things you don't use often, or decorative items into packing boxes well in advance.
Do You Need Dis-assembling And Assembly Services? – If you have several large items such as wardrobes, drawer sets or other large items that can be broken down into individual pieces, plan to do this in advance, or book this service through Moovers Chicago.
Secure Packing Materials For Electricals – In many cases, items like televisions, computers and musical equipment can be particularly delicate, so make sure that these are packed very well, and you can also rent TV boxes from us if you don't have the original box.
Preparing Your New Park Ridge Home For The Day – If you do get access to your new home before the moving day, try to keep any items out of the way of doors, to make it as easy as possible for our movers to get things in to each room more easily.
Secure Space For The Moving Truck – One of the things we do ask you to arrange is space outside both properties for our trucks to stop and work. If necessary, we can help you to apply to local government for permits.
Let Your Moving Company Know Of Any Rearrangement – If you do need to re-arrange moving day, then let us know as soon as possible, so we can adjust accordingly. Rescheduling the move is free of charge as long as you can give us 72 hours notice.
Get A Box Of Basic Supplies For Your First Night – Even though Moovers will be taking the load for you on moving day, it can still be tiring unpacking everything in your new home, so have some easy food, snacks and luxuries ready to allow you to relax without stress at the end of the day.
Of course there will be plenty of other things to do as well, but Moovers Chicago will do our best to make it as easy as possible to get into your new Park Ridge home.