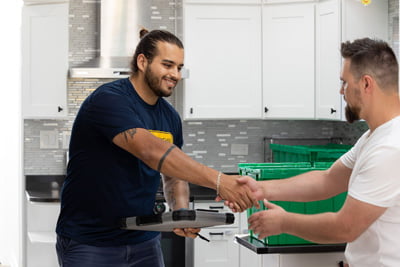 Relocating to Park Ridge
Park Ridge is a suburb of Chicago with a population of around 40,000 and a median income of $125K. Long Grove, in Cook County, is one of the best places for families to live in Illinois and offers residents a dense suburban feel, amazing schools, plenty of outdoor activities, and a reasonable commute into The Loop. Set yourself up for success in Park Ridge by making informed choices before you move. The easiest is choosing Moovers Chicago as your Park Ridge movers.
Real Estate in Park Ridge
The median home value is $459K with around 85% of residents owning their home; median property tax is $2,600. For the few who rent, the median rent is $1,500 / month (compared to the national average of $1,163).
Getting Around in Park Ridge
Like many suburbs, Park Ridge is car dependent. With a Walk Scores between 54 (out of 100), only a few routine errands can be do on foot. A Bike Score of 53 means there is some infrastructure (i.e. bike lanes, etc.) for cyclists. Park Ridge has access to public transportation for commuters. There is a rail station (Metra) on the Union Pacific Northwest (UP-NW) line. There is also bus transportation (Pace Routes: 209, 290 CTA Route: 68).
Things to do in Park Ridge
At the Wildwood Nature Center, part of the Park Ridge Park District, you can hike the trails outside at Wildwood to meander down the woodland walk, through the prairie paths, and around the pond. Look for local wildlife, native trees, flowers, and plants, and enjoy the surrounding beauty.
The Pickwick Theatre, a beautiful, historic building, was built in 1928 and has become an Illinois landmark. It was placed on the National Register of Historic Places and is part of "Illinois 200 Great Places" by the American Institute of Architects (2018). You can catch the all latest flicks at The Pickwick, as well as, special showings of favorite classics.
Nearest Neighborhoods
About Moovers Chicago
Moovers Chicago is a family-owned, professional moving company based in Chicago. We offer a range of services, including residential, commercial moving and storage services. We also have packing and unpacking services to further ease the burden of moving. No matter the size of the job, our first priority is to make your move as stress-free as possible.