7 Ways That Moovers Chicago Will Improve Your Home Move To Humboldt Park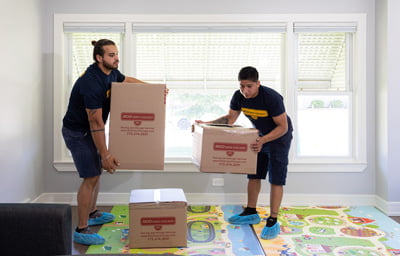 You may not have received the keys to your new home in Humboldt Park yet, but once you have signed on the dotted line to secure that new home, it's time to start planning. One of the best decisions that you can make at this point is to contact us at Moovers Chicago so that we can get you booked in for moving day. We can make a big difference to the experience you have, and can help you to have better memories of your first few hours and days in the new place. We can also help business owners move to a new commercial space too!
We'll Take Care Of Moving Day For You

This is the biggest reason to hire a moving company is so that you don't have to do the heavy lifting yourself. Anyone who has hired a truck and moved furniture themselves will know about how challenging and tiring the process can be if you do it yourself.

You Will Arrive At Your New Home Ready To Unpack

By not having all of the heavy lifting and work to do yourself here, you'll arrive at your new home in Humboldt Park a little fresher and without the sore muscles, so you are ready to start settling in and getting everything in its place sooner.

You Don't Have To Worry About Damage To Furniture

This can happen often if you're moving home yourself, but our professional and experienced staff know how to move everything safely, and will get everything over into your new home in great condition without any damage.

We Can Provide Additional Packing Assistance And Materials

If you are struggling for time to be able to do all the preparation on the day before moving day, we can offer a furniture disassembly service to prepare larger items for transport, as well as a furniture packing service and materials such as wardrobe boxes and TV boxes where required.

Great Customer Service So You Are Fully Supported

Everyone on our team is dedicated to making sure that your move goes smoothly and that everything is fine on moving day. If you have any questions or want to check anything from your first call through to the final box being left in your new home, please let us know.

Reducing The Time Required On Moving Day

Because our team are going to be far more efficient at moving furniture than those who don't do this every day, everything will be in your Humboldt Park earlier in the day, so you can start to get things unpacked. Have a box of essentials that you can open first, so you can get something to eat and drink before you start on your stage of the work for that day.

Less Stress The Whole Way

One of the main feelings that many people will have after moving home is "Never Again", but using Moovers Chicago we really feel that you'll have a less stressful home move from start to finish.