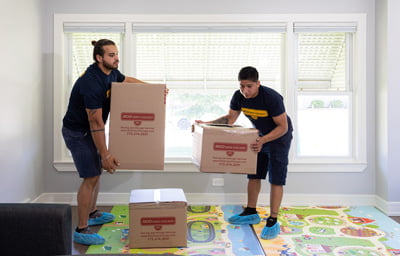 Relocating to Humboldt Park
Humboldt Park is a neighborhood in Chicago with a population of around 68,000 and a median income of $90K. Humboldt Park, in Cook County, offers a urban / suburban mix with plenty of cultural diversity and outdoor activities. Set yourself up for success in Humboldt Park by making informed choices before you move. The easiest is choosing Moovers Chicago as your Humboldt Park movers.
Real Estate in Humboldt Park
The median home value $318K with only around 38% of residents owning their home; median property tax is $3,100. For those who rent, the median rent is $1,200 / month.
Getting Around in Humboldt Park
With a Walk Score of 85 (out of 100), Humboldt Park is extremely walkable and most errands can be completed on foot. Additionally, the Bike Score of 82 there is a fair amount of infrastructure (bike lanes, etc.) that cycling is viable option for trips. Humboldt Park has good access to public transportation, including rail and bus.
Things to do in Humboldt Park
Coincidentally enough, the heart of Humboldt Park is an actual park, named Humboldt Park. The "Humboldt Park" is large green space of about 200 acres and features historic boat house, playgrounds, tennis courts, baseball fields, and the city's only in-land beach. Humboldt Park also features the Paseo Boricua ( "Puerto Rican Promenade"), which is a known for its array of Puerto Rican food, culture, and history.
Humboldt Park also has many fantastic neighborhood restaurants. Grab a coffee and some Puerto Rican pastries at Cafe Colao cafe on the Paseo Boricua. Rootstock is a wine bar that offers organic wines, a seasonal menu, and exhibits from local artists.
Nearest Neighborhoods
About Moovers Chicago
Moovers Chicago is a family-owned, professional moving company based in Chicago. We offer a range of services, including residential, commercial moving and storage services. We also have packing and unpacking services to further ease the burden of moving. No matter the size of the job, our first priority is to make your move as stress-free as possible.