Moving To A New Lake Bluff Home With Moovers Chicago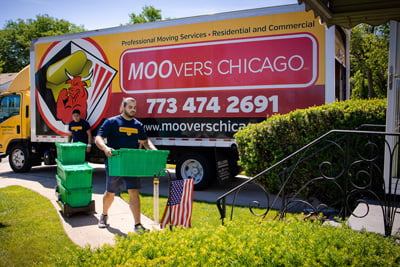 Starting a new phase in life can be a busy but exciting time, and moving home is one of those life events that really qualifies in that category. When you hire Moovers Chicago, we know that we're not just carrying your stuff from place to place, but we're helping you to get to that next phase. If you've recently arranged a new place in Lake Bluff, then you can trust us to carry out all of the necessary work for you on moving day, and you can have faith that we will treat your furniture and possessions with the right respect and care as we move it over to the new place. Moovers Chicago is the premier movers for Lake Bluff.
What You Need To Do In Advance Of The Move
Packing is going to be a big part of your life in the weeks in advance of your home move, and getting all the non essentials and decorative items packed and boxed in advance of the move will help things go more smoothly. You should also make sure that any flat pack furniture like shelves are dismantled for the move, and also that any larger furniture items have protective wrapping like bubble wrap to keep them safe. Moovers Chicago have services that can help with these steps if you are short on time in the days before the move.
How Moovers Chicago Will Complete The Move
Securing Parking For The Truck

This is the main step that we will ask of you, if either your current home or the new Lake Bluff property doesn't have a private driveway. Ultimately, we do need the parking spot to be able to get everything loaded and then unloaded!

Make Arrangements For Pets And Children

We do ask that you arrange care away from the properties for any pets and children, so that our team can work effectively and swiftly without any risk. While you may not have to rope in friends and family for the heavy lifting, they can certainly still help in this regard!

Completing The Move

Our truck and moving team will arrive promptly to start getting everything moved over, and you can relax as we get all of this work done. Even the large and bulky furniture will be handled quickly and efficiently, and everything will safely be transported to your new home.
What You Can Expect After The Home Move Is Done
Once Moovers Chicago's movers have handled our part of the process, you will find that everything has been placed in the assigned rooms in your Lake Bluff property. If you have used our furniture assembly service, this will have been completed as well, so they are ready to start being filled with everything as you leave your stamp on your new home. The work then goes over to you to get everything unpacked, although if you've packed a box of essentials you can prepare a snack or a drink in your new home before you really get down to work.