5 Reasons To Hire Moovers Chicago For Your Glencoe Residential Move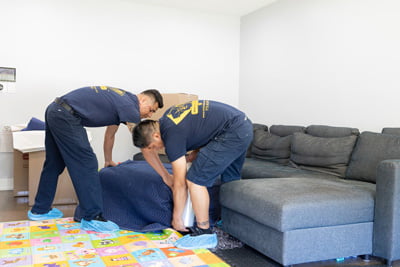 When you are planning to move home there are so many things to think about, and getting all of the contracts and confirming the moving dates is just the beginning. With the amount of furnishings and furniture we all have, the packing will often start weeks in advance, but do you really want to handle everything that comes with moving day too? Moovers Chicago is the premier movers in Glencoe; here's why you should consider letting us help:
Professional Handling Of Furniture We all know that even relocating furniture in the same room can often be a challenge, so one of the big reasons to hire us for our moving services is that we have the experience and skill to handle your furniture effectively. Our teams work well together and can get bulky items on the move easily, without any damage. We can also offer assembly and installation of larger items of furniture at the destination too!
Reduce The Physical As Well As The Mental Stress While we're sure you'll love it once you're settled in to your new property in Glencoe, the stress that comes with a move is significant, but at least our movers can help to reduce the physical and mental stress of moving day. Worried about getting the couch down the stairs of your apartment building? Want to make sure you don't damage the antique sideboard that has been in the family for generations? By leaving this to our professional team, you no longer have to worry about these, and the physical exertions of moving them.
Family Owned And Operated Chicago Company We have been a long established moving company in the Chicago area, and we have worked hard to build our reputation and develop a thriving business that has helped thousands of people to move home. We know that being able to trust your moving firm is important, and we're proud to offer a great moving service for those in Glencoe and across the Chicago area. We also operate a no hidden fees policy, so the figure we quote is one without any hidden add-ons to surprise you when you receive the bill.
Fully Licensed And Insured We always believe in doing the work as it should be done, and we have always kept updated with the latest regulations and government guidance and rules for moving companies. We are fully licensed to operate within Illinois and always have liability insurance in line with the local requirements to make sure that your furniture is properly covered.
Excellent Reputation We are proud of the reputation that we have been able to develop over the years, and it gives us great joy to see the positive reviews that our customers give us. You can see this in the accreditation we have received with the Better Business Bureau, as well as on sites like Yelp and Google Reviews. If you're looking for an experienced company with great service for your Glencoe home move, then Moovers Chicago is the first call you should make.