Three Stages Of A Norwood Park Home Move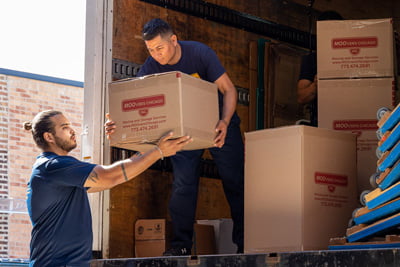 Getting the keys to a new place in Norwood Park is something that will bring many people great joy, but it is often after a lot of work from home hunting and negotiation through to the planning of moving home that will have taken place. However, once you get the keys things will often move very quickly. Ideally, you will already have hired Moovers Chicago and booked moving day by this point, so that you are ready to go and start getting everything over to your new home. Having Moovers Chicago on board will give you great peace of mind, as they have helped thousands of different people and business owners to move home and commercial premises over the years. Moovers Chicago is the premier movers for Norwood Park.
Planning And Packing For The Move

Even before you actually get the keys, you will often have signed the supporting documents and have confirmed the date for moving day. You should start going through each room of your current home, and make sure that everything that doesn't need to be used on a regular basis has been packed away securely in boxes, and labelled for the rooms that they will be going to.
Some items around your home may need particular care when packing, such as electricals and delicate clothing, and if you need some additional materials Moovers Chicago can help with wardrobe boxes and rent you a TV box too. You may also want to think about what you need to do around utilities and services such as telephone and internet in your new property too.

Final Preparations On The Day Before The Move

By this point you should hopefully have done most of the packing, with only a few of the essentials that haven't been packed away. If you have any large furniture items that need to be dis-assembled, do this and pack them ready for the move, although if you are short on time Moovers Chicago can provide services to help with these actions as well if needed. The last box or two of items you'll need are the essentials, so these will be what you unpack on your first night in your new home in Norwood Park, so mark these appropriately so that you can get those home comforts out quickly in your new place.

What To Do On Moving Day

If you live in a property that doesn't have a driveway, or your new home doesn't have one, we do ask that you secure a parking spot for the Moovers Chicago truck in advance of their arrival for the move. You should also ensure that any children or pets are kept with friends or family members for the duration of the work to ensure they are kept safe.
Our team will efficiently move everything into the truck from your current home, and you will see how the clever equipment and their training helps them to do this so professionally, and then it is all moved in reverse into your new place. Finally, you can start to unwind, and take a few moments to look at all the boxes, before you start on the work of unpacking your possessions and enjoying your new home.