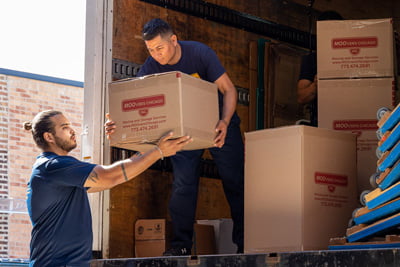 Relocating to Norwood Park
North Center is a neighborhood in Chicago with a population of around 43,000 and a median income of $100K. Norwood Park, in Cook County, is a good places to live and offers a dense suburban atmosphere with good cultural diversity, great nightlife and plenty of outdoor activities. Set yourself up for success in Norwood Park by making informed choices before you move. The easiest is choosing Moovers Chicago as your Norwood Park movers.
Real Estate in Norwood Park
The median home value is $357K with around 78% of residents owning their home; median property tax is $6,000. For those who rent, the median rent is $1,300 / month (compared to the national average rent of $1,163).
Getting Around in Norwood Park
With a Walk Score of 64 (out of 100), Norwood Park is somewhat walk-able where some errands can be done on foot. A Bike Score of 63 means there is some infrastructure for cyclists, but probably not the most viable method of transport. Norwood Park has good access to public transportation include bus lines and a Metra rail station.
Things to do in Norwood Park
The 14-acre Norwood Park boasts the Chicago Park District's only outdoor swimming pool on the North Side with a water slide, making it a favorite destination for summer day camps and young swimmers in the neighborhood. Sports programs for youth include flag football, floor hockey, outdoor soccer, track & field, and tumbling.
On the cultural side, they can enjoy classes in acting, piano & music, and tap dancing. Norwood Park hosts some of the most entertaining special events for neighborhood families, outdoor movies, Halloween parties, and its annual Dinner with Santa.
Nearest Neighborhoods
About Moovers Chicago
Moovers Chicago is a family-owned, professional moving company based in Chicago. We offer a range of services, including residential, commercial moving and storage services. We also have packing and unpacking services to further ease the burden of moving. No matter the size of the job, our first priority is to make your move as stress-free as possible.