What Makes Moovers Chicago Different From Other Moving Companies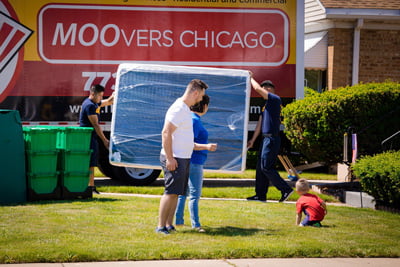 Once you've got the moving date for your new home in Orland Park, it can be a very exciting and busy time with a lot to do before you finally get your foot through the door. Choosing the right moving company can make a big difference to how well the home move will go, and at Moovers Chicago we aim to make your home move our priority, and deliver a seamless service that makes everything easier for you. We know that if you ask for quotes from different companies that the prices can vary, but we firmly believe that our quotes are competitive and that you often get what you pay for in moving services. Moovers Chicago is the premier movers for Orland Park.
Family Run With A Great Reputation
Our well established company has been helping the people and businesses of Chicago to move home for many years, and our team of movers has experience in dealing with everything from apartments to mansions in Orland Park and across Chicago. We take pride in the service we offer, and from your first call to dropping off the last box, our friendly team are keen to make sure you are happy and comfortable at each step. We're accredited by the Better Business Bureau, and you can see reviews from many of our satisfied customer on their website or on review sites like Google Reviews.
Services Supporting Your Home Move
As well as handling moving day itself for you, we also have additional services we can provide to make the home move even easier.
Furniture Packing And Assembly Service

Larger items of furniture may need to be dis-assembled and then installed in your new home in Orland Park, so if you are short on time in the days before the move we can help in this regard. We can also arrange for someone to visit your home the day before the move to pack items such as couches in protective materials too.

Additional Packing Materials Available

Delicate items such as clothing may need special care during the home move, and our wardrobe boxes allow you to keep them hanging during the home move, as well as keeping them clean. We also rent TV boxes if you don't still have the original packaging for the TV.

Free Rescheduling And Temporary Storage If Needed

We know circumstances can change, so you can reschedule your move with us without charge as long as you give at least 72 hours notice. We can also offer short term storage if there are a few days needed between leaving your last home and moving to your new place.
Settling In To Your New Orland Park Home
Once our job is done, you can expect to have everything in the right room in your new home, and you can then start to relax and unpack. Most people will have one or two boxes of essentials and home comforts that get opened first, so that you can then unwind a little before tackling the unpacking.
Nearest Neighborhoods
Palos Park
Mokena
Homer Glen