Three Stages To A Successful Palos Hills Home Move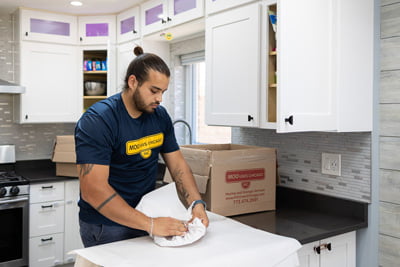 Having the paperwork confirmed to secure a new home in Palos Hills can be an exciting time, and is often the culmination of weeks or months of house hunting and negotiation. However, that is only the start of the process, as you will then have to start the work of getting everything ready for moving home, and do all the preparation. Here at Moovers Chicago we want to help make your home move as smooth and successful as possible, and while we will take the strain on moving day itself, there are a few stages to your preparation in advance of the move. Moovers Chicago is the premier movers for Palos Hills.
Preparation

Start thinking about packing as early as possible, as doing this in a rush the day before the move doesn't always come out well. Take time to look through each of your rooms in your current home, and start packing away the non-essential items, along with things like books, toys and other items that aren't essential in the day or two before the move.
If you have pets or children, you may also want to arrange care for these in advance, as we want to ensure they are safe during the move. Also, if you are going to be short on time the day or two before moving day, you may want to book our furniture packing service or our disassembly and installation services.

The Eve Of Moving Day

This is when you should really be making the final preparations for the home move, as you pack larger items of furniture with protective wrapping to keep it safe and undamaged during the move. You should then only really be leaving out the clothing, toiletries and essentials that you will be using on moving day itself, everything else should be packed away by the end of this day.
When planning for moving day itself, you may want to put the last box or two of essential separate, including things like food, snacks and toiletries so that you can open these up first when you arrive. Having a cup of your favorite drink before starting on the work of unpacking everything for each room can make the job a whole lot less daunting!

Moving Day

If the property you are leaving, or your new Palos Hills property doesn't have a driveway, we do ask that you secure a parking space for our truck in advance of our arrival at both destinations. The team leader will be in touch with you during the day to make sure you know what to expect, and then it is time for our team to do their work, and get your furniture and possessions moved over to the new home.
Ideally, if you have labelled everything our team will make sure everything is in the right place for you, and if you have booked the furniture installation service they will get this done for you too. Then it is time to relax and you to start settling in to your new place!