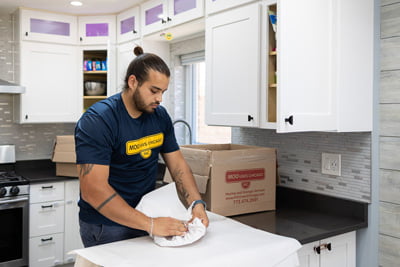 Relocating to Palos Hills
Palos Hills is a suburb of Chicago with a population of around 18,000 and a median income of $73K. Palos Hills, in Cook County, offers residents a dense suburban environment, great schools, plenty of outdoor activities, and a reasonable commute. Set yourself up for success in Palos Hills by making informed choices before you move. The easiest is choosing Moovers Chicago as your Palos Hills movers.
Real Estate in Palos Hills
The median home value is $206K with around 78% of residents owning their home; median property tax is $1,600. For those who rent, the median rent is $1,200 / month (compared to the national average of $1,163).
Getting Around in Palos Hills
Like many suburbs, Palos Hills is car dependent. With a Walk Scores between 37 (out of 100), you will need to do nearly all routine errands by car. A Bike Score of 40 means Palos Hills has only minimal infrastructure (i.e. bike lanes, etc.) for cyclists.
Palos Hills has some access to public transportation targeted at commuters. Palos Hills has limited public transportation options for commuter. PACE bus provides access to Roseland with transfer to rail or another bus for access to downtown Chicago.
Things to do in Palos Hills
The Palos Hills Resource & Recreation Department manages 10 parks with activities including soccer & baseball fields, walking trails, fishing, skating, picnics, and regular "Movies in the Park" during good weather. They also manage a number of after-school and summer camps for children of all ages.
Nearest Neighborhoods
Hickory Hills
Bridgeview
Palos Park
About Moovers Chicago
Moovers Chicago is a family-owned, professional moving company based in Chicago. We offer a range of services, including residential, commercial moving and storage services. We also have packing and unpacking services to further ease the burden of moving. No matter the size of the job, our first priority is to make your move as stress-free as possible.