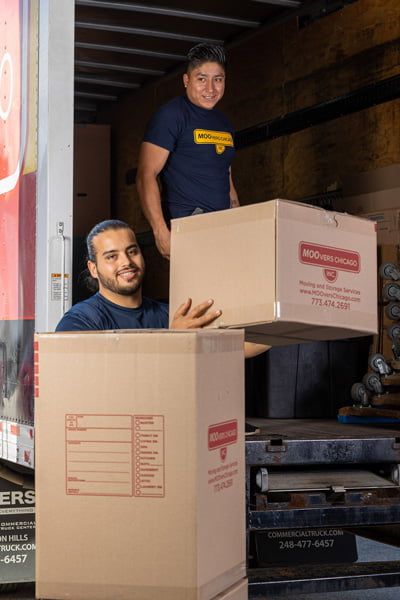 Relocating to Pilsen
Pilsen is a neighborhood in Chicago with a population of around 34,000 and a median income of $66K. Pilsen, in Cook County, offers a mixed urban / suburban environment with great nightlife, outdoor activities and a nominal commute. Set yourself up for success in the Pilsen by making informed choices before you move. The easiest is choosing Moovers Chicago as your Pilsen movers.
Real Estate in Pilsen
The median home value $302K with around 31% of residents owning their home; median property tax is $3,000. For those who rent, the median rent is $1,090 / month (compared to the national average of $1,163).
Getting Around in Pilsen
A car is definitely not a requirement for living in Pilsen. With a Walk Score of 93, there is no requirement for a car to run errands. A Bike score of 87 means there is plenty of infrastructure (i.e. bike lines, etc.) to make biking a viable means of travel. Additionally, Pilsen is part Chicago's world-class public transportation.
Things to do in Pilsen
The first thing you'll notice about Pilsen is the colorful street art. The buildings are covered in massive paintings and mosaics that pay homage to the neighborhood's Hispanic roots, particularly the 16th Street Murals. The neighborhood's thriving arts scene has become known as the Chicago Arts District. This seven-block stretch is filled with artists lofts, studios, retail spaces, galleries, and more.
Pilsen is also a haven for offbeat boutiques, hip eateries, and cool music venues standing alongside bodegas, panaderias, and family-owned restaurants serving authentic Mexican cuisine. The National Museum of Mexican Art immerses visitors in Mexican culture through a stunning collection of textiles, folk art, and more.
Nearest Neighborhoods
About Moovers Chicago
Moovers Chicago is a family-owned, professional moving company based in Chicago. We offer a range of services, including residential, commercial moving and storage services. We also have packing and unpacking services to further ease the burden of moving. No matter the size of the job, our first priority is to make your move as stress-free as possible.