Preparations For A Home Move To Pilsen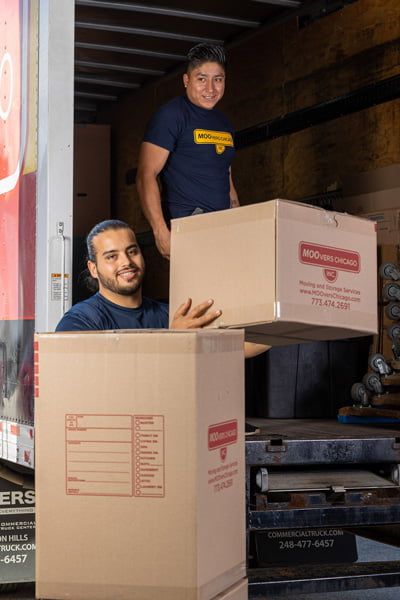 Signing the paperwork for a new home in Pilsen will be quite an exciting time for most people, but this sets in motion the next stage of the home move process as you have to start getting everything ready for the move. There are a whole host of preparations to get ready, from packing everything in your current home, and getting all of the utilities sorted and everything else you need to do. One thing you can do is to hire a professional company like Moovers Chicago to handle the actual work of moving day for you, so that you can turn your attention to the rest of the work. Moovers Chicago is the premier movers for Pilsen.
Why Should You Hire Moovers Chicago?
Great Reputation

We have been helping people move home and business owners move commercial site in Pilsen and across the Chicago area for years, and our movers have built up a good reputation from our customers for the services that we provide. Have a look at the reviews that you will see on sites like Yelp and Facebook Reviews, or have a look at our accreditation and the reviews on the Better Business Bureau website, where you can see more about how we work hard to serve our customers.

Professional Service

All of our team are fully trained to play their part in your home move, from our office staff who love to answer any questions and queries, through to our moving team who will be handling and moving your furniture. We aim to offer flexibility as well as an excellent service, so if circumstances change we can also re-arrange your moving day without charge as long as you can give us 72 hours notice.

Personal Care For Your Furniture And Possessions

When you use Moovers Chicago for your home move, we know you are putting your faith in us to get everything over to your new home safely. We care both personally and professionally for your possessions, and want to make sure everything gets to your new home in great condition. We can also offer additional services such as protective packaging for furniture, and disassembly for flat pack items.

Reduce The Stress Of The Move

Ultimately, moving home to Pilsen can be a stressful experience, and we view our role as trying to take the stress for at least one part of the overall process for you. This gives you more time and energy to get everything else sorted, and make the overall experience more pleasant.
Your Packing Strategy For The Move
You should really look to start packing as early as possible, working through each room in your current property, and getting all non-essentials wrapped and boxed well in advance of moving day. This should mean that you don't have too much to do on the day before the move, and make sure you pack a box or two of essentials that you will open first in your new home, so that you can start settling in and placing your imprint on the property.