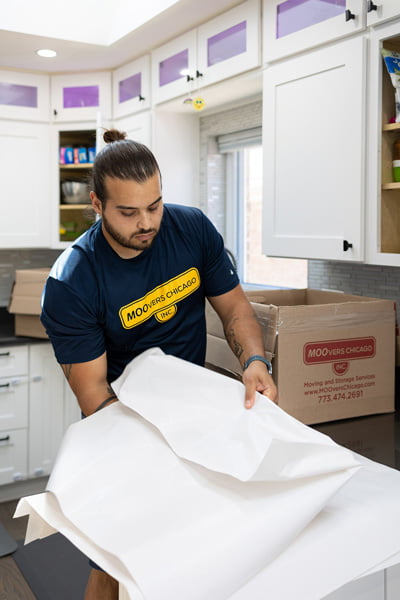 Relocating to South Loop
South Loop is a neighborhood in Chicago with a population of around 25,000 and a median income of $110K. South Loop, in Cook County, offers a dense suburban culturally diverse environment with great nightlife and a minimal commute. Set yourself up for success in South Loop by making informed choices before you move. The easiest is choosing Moovers Chicago as your South Loop movers.
Real Estate in South Loop
The median home value $347K with around 31% of residents owning their home; median property tax is $2,000. For those who rent, the median rent is $2,150 / month (compared to the national average of $1,163).
Getting Around in South Loop
There is no reason to have a car if you live in South Loop, with access via foot, bike or public transportation. With a Walk score of 93, all daily errands can be done on foot. A Bike score of 92 translates to plenty of infrastructure of cycling, making it a viable mode of transportation.
Additionally, South Loop is near the center of the vast array of public transportation in Chicago. Bus, train or elevated train, you can reach nearly every point in Greater Metropolitan Chicago from South Loop.
Things to do in South Loop
South Loop is the home of Chicago's Museum Campus. The three gorgeous neoclassical buildings that house the museums are set against the blue waters of Lake Michigan on one side and the soaring skyline on the other.
Take the Shoreline SightseeingWater Taxi straight to the Shedd Aquarium, home to more than 32,000 aquatic creatures from all over the planet. The Adler Planetarium (America's first planetarium) is a museum, a laboratory, a classroom, and a community. The Field Museum is home to Máximo the Titanosaur, SUE the T. rex, and more than 40 million other artifacts.
About Moovers Chicago
Moovers Chicago is a family-owned, professional moving company based in Chicago. We offer a range of services, including residential, commercial moving and storage services. We also have packing and unpacking services to further ease the burden of moving. No matter the size of the job, our first priority is to make your move as stress-free as possible.