The Three Stages Of Your Home Move To South Loop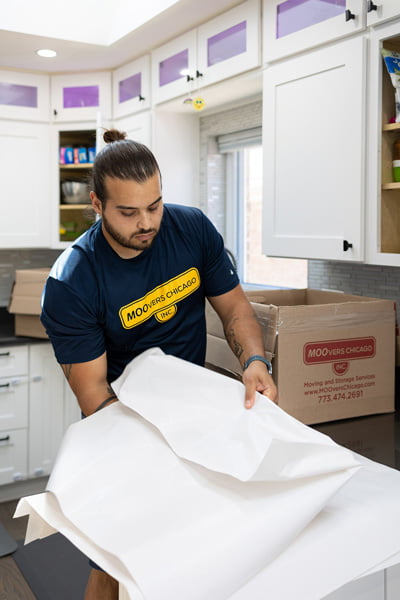 Moving home is something that some people will only do once or twice in their lives, while other people may move home tens of time over their lifetime, but everyone will agree that it can be a challenge at times. There are many different things to do, and so many things to prepare, but get everything written down and planned, and then you can work through each task you will have to do along the way. If you have already contacted us to hire Moovers Chicago for your home move, then their experience at helping all kinds of residential and commercial customers move will certainly make things a whole lot easier. Moovers Chicago is the premier movers for the South Loop.
Preparing For The Move

The first and biggest thing you'll need to do is get the packing done, so several weeks before moving day you should start working through each room and get everything that isn't essential for regular use packed for the move. This should save you a lot of time and stress as the less you have to do at short notice then the easier the overall move is going to be.
You should also consider what services and utilities that you are going to need to stop at your current home, and which ones will need to be arranged at your new property. You don't want to be stuck without internet or another service for weeks because you only start to think about it upon arrival.

The Day Before Moving Day

If you've hired Moovers Chicago, then this is probably the busiest day of the process for you, as moving day itself should be fairly straightforward. The day before moving day is when everything really needs to get packed away, apart from clothing for the following day and the essentials that will go in the final box packed in the morning.
Wrapping furniture with a protective wrap should be done today, so that they can be moved safely to the new home, as well as dismantling and wrapping the furniture that needs to be transported in a flat pack method. Again, if you've requested these services from us, one of our team will visit you on the day before the move to get these done.

Moving Day Itself

One of the most important things that you'll need to ensure if either property involved in the move doesn't have a private driveway is to ensure there is parking available. If you're using Moovers, our team leader will keep in touch and update you throughout, while if you're moving yourself its best to get to work early, as this can be a time consuming process if you're not used to moving furniture.
Once you've got everything moved over, then you can start to take the foot off the pedal and relax a little, and if you've used our assembly services all of the furniture will be fully assembled and ready for you. You can then take a little time and start the unpacking process in your new home in South Loop.