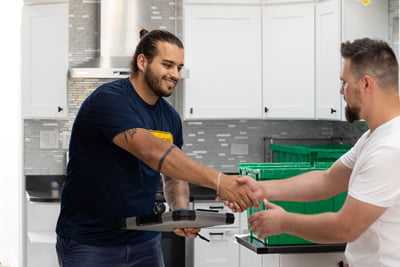 Relocating to Ukrainian Village
Ukrainian Village is a neighborhood in Chicago with a population of around 10,000 and a median income of $87K. Ukrainian Village, in Cook County, is one of the best places to live in Chicago and offers a dense urban neighborhood with great nightlife, plenty of outdoor activities and a minimal commute. Set yourself up for success in Ukrainian Village by making informed choices before you move. The easiest is choosing Moovers Chicago as your Ukrainian Village movers.
Read Estate in Ukrainian Village
The median home value $497K with around 34% of residents owning their home; median property tax is $3,100. For those who rent, the median rent is $1,700 / month (compared to the national average of $1,163).
Getting Around in Ukrainian Village
A car is definitely not a requirement for living in Ukrainian Village. With a Walk Score of 95, there is no requirement for a car to do errands. A Bike score of 95 means it is cyclist's paradise, with plenty of infrastructure (i.e. bike lines, etc.). Additionally Ukrainian Village has simple access to Chicago's world-class public transportation.
Things to do in Ukrainian Village
Ukrainian Village is the place to wander for beautiful churches and cathedrals, laid back brunch spots, art galleries and museums, cultural centers and live music. Tryzub Ukrainian Kitchen serves up traditional Ukrainian fare like handmade Ukrainian-style pierogies, potato pancakes, goulash and belly-filling crepes. The Empty Bottle is a popular indie venue for live alternative music and affordable drinks. Chicagoans have been frequenting this bar for nearly three decades enjoying all the bands.
The Ukrainian National Museum of Chicago, situated in the heart of this neighborhood, has nearly 10,000 objects on display as part of its folk art collection. Once you walk through the doors, you'll see: festive, formal and ritual clothing; embroidered and woven textiles; ceramics, metal and wood objects; an extensive collection of Ukrainian fine art — paintings, sculpture, drawings; and a huge collection of Ukrainian Easter eggs — pysanka.
About Moovers Chicago
Moovers Chicago is a family-owned, professional moving company based in Chicago. We offer a range of services, including residential, commercial moving and storage services. We also have packing and unpacking services to further ease the burden of moving. No matter the size of the job, our first priority is to make your move as stress-free as possible.