The Three Stages Of Your Wheaton Home Move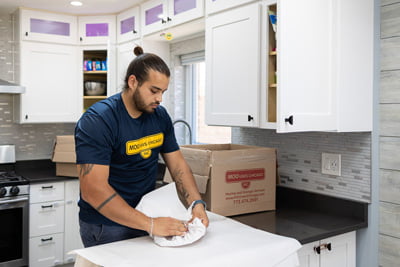 House hunting is a process that can feel exhausting at times, but when you eventually find the right place and sign on the dotted line to secure your new home it can feel like a relief. However, it is just the start of a really busy period of preparation for your home move, and if you've hired Moovers Chicago for this then that is a really important part of the puzzle as you get ready for the big move. Our movers have helped many people to move to new homes in Wheaton and across the greater Chicago area, and we can take the stress and strain of moving day for you, but there is still plenty for you to do. Moovers Chicago is the premier movers in Wheaton.
Getting Ready For the Move

Preparation and packing is going to be a big part of your life in the weeks before the move, and the earlier you start then the less stressful it will be. Start going through all areas of the home, and get all of the non-essential items wrapped and packed in boxes, with labels on to let our staff know which rooms in the new house to leave them.
You also need to start thinking about moving services and utilities over to the new place, so make sure you set time aside to speak to these companies in advance. Sometimes they may need an appointment at the new place to start services there, so getting this prepared in advance is a smart move.

Final Preparations On The Day Before Moving Day

Hopefully by this point you will have most of your possessions packed and boxed ready for the move, so on the day before moving day its time to deal with the furniture and finish the final packing. Moovers Chicago can help with dismantling flat pack furniture and provide a wrapping service to protect furniture, or you can do this yourself on the day before the move. You should also pack the essentials you will need in your new Wheaton place last, so you can open that box up on arrival and take a moment before you start the process of unpacking.

Getting Everything Moved To Your New Wheaton Home

Moving day is generally quite a relaxed process when you're supported by Moovers Chicago, but we do ask you to make sure there is space for the truck at each end of the move. Our team will arrive promptly and will efficiently move everything on to the truck from your current property, and then get them all safely into your new place in Wheaton at the other end of the journey.
Once everything is unloaded, it is then time for you to step in and start the work of unpacking, and getting everything in its place. While this may take a few days depending on how much you have to do, you can start to enjoy this next phase in your life as you settle into your new home.