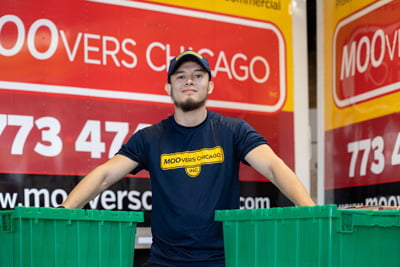 Relocating To Wheeling
Wheeling is a suburb of Chicago with a population of around 39,000 and a median income of $74K. Wheeling, in Cook County, is one of the best places to live in Illinois and offers residents a mixed suburban / urban environment, good schools, outdoor activities, and cultural diversity . Set yourself up for success in Wheeling by making informed choices before you move. The easiest is choosing Moovers Chicago as your Wheeling movers.
Real Estate in Wheeling
The median home value is $214K with around 62% of residents owning their home; median property tax is $1,700. For those few who rent, the median rent is $1,300 / month (compared to the national average of $1,163).
Getting Around in Wheeling
Like most suburbs, Wheeling is largely car dependent. With a Walk score of 44 (out of 100) nearly all daily errands require a car. A Bike score of 47, Wheeling has only minimal infrastructure (bike lanes and trails, hills, road connectivity, etc.) for cyclists.
Commuter rail is also available to Wheeling residents via the Metra North Central Line (NCS) at the Wheeling Metra Station. The North Central Line has regular service to and from Chicago's Union Station, O'Hare Airport, and to suburban communities further north. The Wheeling Metra station has 3 parking lots with a number of daily and permit parking spaces.
Things to do in Wheeling
The Cook County Forest Preserve follows the Des Plaines River through Cook County's north suburbs. Accessible natural outdoor amenities entice visitors to take part in horseback riding, hiking, biking, fishing and nature watching throughout the Forest Preserve and along the scenic Des Plaines River.
The Wheeling Park District offers a full complement of recreational and leisure activities for all ages and abilities including free special events throughout the year. Twelve neighborhood parks serve the community with playgrounds and nature areas, some with additional amenities like walking and bike paths, shelters, picnic tables, grills, pickleball courts, winter ice skating rinks and athletic fields. The facilities owned and operated by the Wheeling Park District include Chevy Chase Country Club, Traditions at Chevy Chase Golf Course, Family Aquatic Center and Community Recreation Center which also houses the Indoor Pool, Health & Fitness Center and two gymnasiums. Heritage Park features a Performance Pavilion with lake views for outdoor entertainment and events and a Sports Complex with electronic scoreboards, concessions, spectator stands and fields for baseball, softball, soccer and football.
Nearest Neighborhoods
About Moovers Chicago
Moovers Chicago is a family-owned, professional moving company based in Chicago. We offer a range of services, including residential, commercial moving and storage services. We also have packing and unpacking services to further ease the burden of moving. No matter the size of the job, our first priority is to make your move as stress-free as possible.