Why Hire A Professional Moving Company For Your Move To Wheeling?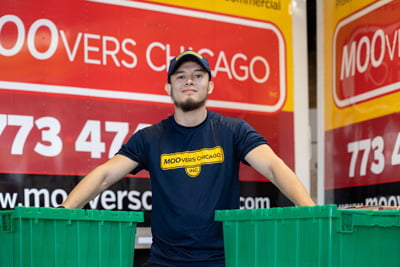 Once the excitement has abated after confirming the purchase or rental of your new home in Wheeling, naturally your thoughts will turn to how you will actually plan and complete the home move. There is of course plenty of work to be done before you actually get to the new property, but if you have any large or bulky furniture, or you have items of value then it can be well worth hiring a moving company to help. This doesn't mean you don't have any preparation to do before the home move, but it does take the stress of moving day itself off your shoulders and mean you can focus your energy on other areas of the move. Moovers Chicago is the premier movers in Wheeling.
Professional Care For Your Furniture And Possessions
The main reason that many people will want a professional moving company on board is the expertise that we bring when it comes to handling and moving your possessions and furniture. Many people will have had experience of carrying large or bulky items, and just one misstep can mean a scratch or scuff to the item, or the walls or doorways of your home. Our team of movers are well trained on how to avoid these issues, and will be able to make sure there is no damage during your move to Wheeling.
A Local Company With A Strong Reputation
When it comes to choosing the right company to look after your furniture during your home move, then there are naturally different factors to consider, but their reputation should certainly be on your radar. Moovers Chicago's movers have been helping people move home in Wheeling and across the city for many years, and we have developed a strong reputation for offering a high quality moving service. We are fully accredited by the Better Business Bureau, and you can see reviews from some of our satisfied customers on their website and also on review sites such as Yelp and Google Reviews.
Expert Care For Electricals And Delicate Items
Another reason that many people will want to use a professional moving service is that we have the experience and expertise to help look after all of the items that are being moved, including those that may be more prone to breakage. By handling, packing and locating these items appropriately in the truck so that they are safe makes a big difference in getting everything to your new home safely. If you haven't kept the original TV box we do have boxes for rent that you can use, and we can also offer wardrobe boxes to help you keep your clothes safe and clean during the move too.
More Time And Energy To Unpack And Enjoy Your New Home
Hiring a company like Moovers Chicago to take care of the heavy lifting on moving day will make a big difference to your overall experience, and this will color your memories of your new home in Wheeling. By not having to move all of the heavy items yourself, you can relax and enjoy unpacking items in your new place, and you can enjoy placing everything and starting to put your impression on your new home. Our efficient moving services also mean you'll be done much quicker than if you had moved everything yourself.