Why Use Moovers Chicago For A Home Move To Andersonville?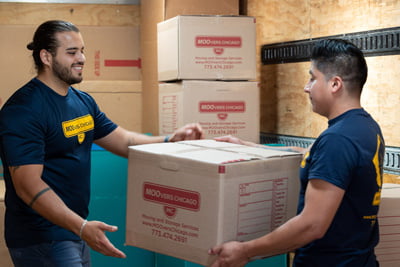 As soon as you know that you will be moving to a new place in Andersonville, it is time to stop thinking about finding the right place, and to start to think about how you're going to get there! Moovers Chicago has been making home moves and business premises moves easier for people and businesses in the Chicago area for years, and it is a smart choice to get our help for your home move too. You can be confident of a great service and a smoother home move than you would get by moving yourself, and you know that everything is going to get safely over to your new home. Moovers Chicago is your Andersonville movers.
Professional And High Standard Of Service
All of our team, from the office staff that will take your first call through to the moving team who will be carrying everything for you are all here to offer the highest standard of service. We want to make sure that you're comfortable and informed throughout the process, and we believe in being honest and transparent throughout, which you will see in our clear pricing structure too. By using our services for your move to Andersonville, you will know that we are all here to help.
Excellent Reputation And A Well-Established Company
When you choose to use Moovers Chicago, you also get the peace of mind of using movers that have developed an excellent reputation over the years, in Andersonville and across Chicago. You will see that we have many positive and complimentary reviews on the Better Business Bureau website, where we are fully accredited and are proud of the comments we get from our customers. We are also a family run company that takes great care in what we do, so we hope to give you the same service that has pleased so many of our other personal and commercial customers.
Genuine Care For Your Possessions
We know that furniture and possessions aren't just things that are just moved from one place to another; in many cases they are actually different parts of our lives that have been with us over the years. Moovers Chicago takes pride and care in getting all of your items moved safely over to your new home, and for this reason our team members are only allowed on active duty once they are fully trained and equipped to handle everything safely. We have many team members who have been with us for a long time, and have great experience in dealing with all of the property types in Chicago, from apartments up to grand house moves.
Fully Licensed And Accredited Home Moving Company
Moovers Chicago believes in being a responsible member of the city and region's business community, and we always make sure that we are fully licensed with the local government agencies, and tick all of the boxes. We also carry the right liability insurance policies, to give you additional peace of mind when you are working with Moovers Chicago, so that you know everything will get to Andersonville safely.