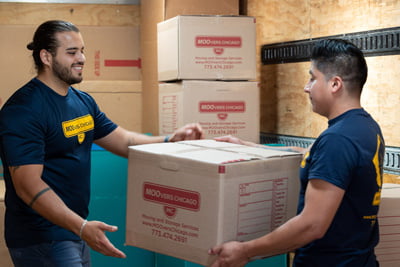 Relocating To Andersonville
Andersonville is a neighborhood in Chicago with a population of around 7,000 and a median income of $85K. Andersonville, in Cook County, is one of the best places to live in Chicago and offers a mixed suburban / urban neighborhood with great nightlife, amazing cultural diversity and plenty of outdoor activities. Set yourself up for success in Andersonville by making informed choices before you move. The easiest is choosing Moovers Chicago as your Andersonville movers.
Real Estate in Andersonville
The median home value is $465K with around 55% of residents owning their home; median property tax is $3,100. For those who rent, the median rent is $1,500 / month (compared to the national average of $1,163).
Getting Around in Andersonville
A car is definitely not a requirement for living in Andersonville. With a Walk Score of 97, there is no requirement for a car for errands. A Bike score of 77 means it is very bike-able, with plenty of infrastructure (i.e. bike lines, etc.). Additionally, Andersonville is part of the world-class Chicago Transit Authority (CTA) with both bus and rapid-transit rail options.
Things to do in Andersonville
Between its historic architecture, dynamic bar scene, and bustling main street, Andersonville is a thriving example of a charming urban neighborhood.
When it comes to shopping, you'll find Chicago's "shop local capital," with an array of independently owned storefronts and cool boutiques. Stock up on everything from antiques to artisanal gifts to authentic Swedish pastries.
Along Clark Street's restaurant strip, you can take your pick from cozy diners, craft brew emporiums, tried-and-true holes in the wall, and some of the city's best comfort food spots. Come summer, Pride Month's Midsommarfest celebrates Andersonville's Swedish roots and LGBTQ+ culture. Make a flower crown or don a viking hat, taste Swedish delicacies, and rock out at the Pride stage.
Nearest Neighborhoods
About Moovers Chicago
Moovers Chicago is a family-owned, professional moving company based in Chicago. We offer a range of services, including residential, commercial moving and storage services. We also have packing and unpacking services to further ease the burden of moving. No matter the size of the job, our first priority is to make your move as stress-free as possible.