7 Reasons Your Lakeview Home Move Is Better With Moovers Chicago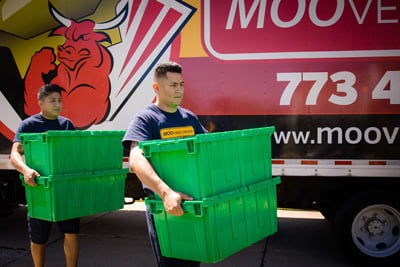 Once you have secured a new home in Lakeview, you will naturally be very excited to get moving and start placing your own imprint and make it feel like a real home. However, there is actually quite a lot of work to do before you get to that point, from packing through to doing all of the administration and dealing with utilities and services for the new place. One choice that is easy however is to hire Moovers Chicago for the move, as we are the perfect partner to make the whole process a much easier and smoother one. We can also help businesses and local government locations to move as well. Moovers Chicago is the premier movers for Lakeview.
You Know Your Furniture And Possessions Will Be Moved Safely

One of the great things of using Moovers Chicago is that you know we are a reputable company with a wealth of experience of moving from all kinds of properties and commercial premises, and all our team will work together to get every box and each piece of furniture moved safely over to your new home.

Great Customer Service And Support For Your Move

Our team of movers is here for you from the very first call you make to us to the last box being placed in your Lakeview home. Whether you have any questions, need to make any adjustments or need any other help throughout the move, our team is here to help.

Flexibility For Your Circumstances

We know that not every home move goes through without any hiccups, so we are able to help in these ways. If you need to reschedule moving day, as long as you can give us at least three clear days notice then we are able to do this for free. We can also offer temporary storage for a few days if the day of leaving your current property is a few days before you can move in to your new home.

Additional Packing Services For Busy Lives

We can offer a service to dismantle flat pack items like shelving or wardrobes in your current home, and then assemble them in the new property. We can also assign someone to put protective wrapping on furniture items like couches and chairs.

A Reputable Company To Give You Peace Of Mind

We have worked hard and developed a great reputation in the Chicago area for first class moving services. You can see the reviews from our customers on sites like Facebook Reviews and Yelp.

Efficient Moving Gives You More Time To Unpack

By using our services it means you won't be so tired on arrival in your new home, and because our teams are efficient, you will have more of moving day available to unpack and settle in to your new place in Lakeview.

Clear And Transparent Billing For Your Move

We believe in honest and clear pricing for our services, so when you receive a quote from us you can be confident that it will reflect in the final bill. Equally, all of our additional options are also clearly priced and highlighted from the start.
Nearest Neighborhoods