The Three Stages Of An Easier Home Move With Moovers Chicago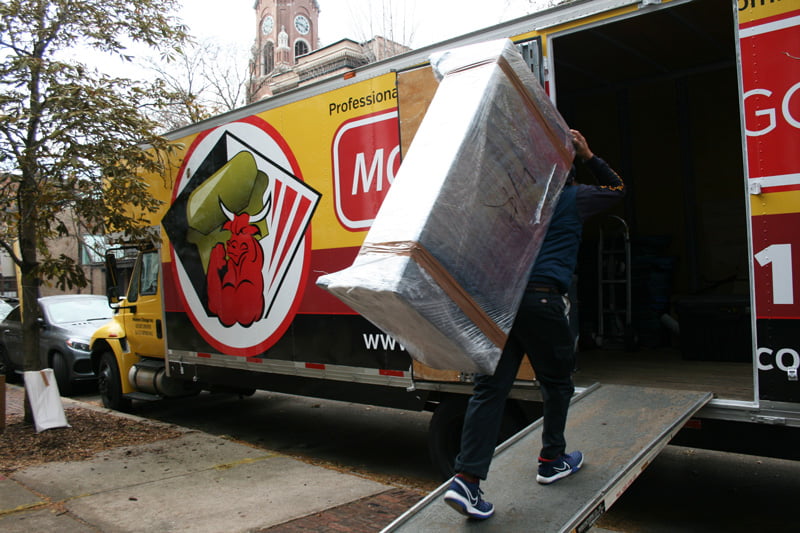 Moving home is one of the biggest life events that people will have to do, and while some people move regularly for others it will only happen a few times across their lifetime. If you are planning your next home move to Central Chicago, Moovers Chicago is the natural choice as your professional movers, so that you have a steady hand that will complete everything on moving day for you. We are a well established family run moving company that services both residential and business customers, and you can see on the Better Business Bureau website the kind of reviews that our lovely customers give us.
The Build Up To Your Central Chicago Home Move

Preparation is very important when you are moving home, and it is important to think about all of the utilities and services that you will want in place as soon as you arrive. This means talking to these companies in advance of the move, making sure that all the utilities are ready, contact local government for the property taxes, and the same for any services like cable TV and internet access.
You should also make sure that you have packed nice and early with all of the non-essential items that you don't use every day packed and boxed well in advance of the move. Moovers Chicago can also offer wardrobe boxes so that your delicate clothes are safe and clean during the home move. The earlier you start packing, the happier you'll be as moving day approaches!

Final Preparations And The Eve Of Moving Day

Because you will still need things like toiletries and some clothes for moving day, it's difficult to get everything packed for the move, but try making sure there is just one bag of things to put together on moving day itself. You should also consider packing a box of essentials that you can open up as soon as you arrive, with things such as toiletries and a few snacks and drinks for you. If you are short on time or have other commitments, Moovers Chicago can provide a service to dismantle flat pack furniture for the move, as well as a furniture wrapping service to protect furniture items during the move.

A Smooth Moving Day Experience

For the best moving day experience, it is good to make sure that your children and pets are kept out of the way, as the Moovers Chicago team want to make sure they are safe when heavy items are being moved. It is also important that if you are moving to an apartment where there is no parking, or there is no parking at the current property, that you do secure parking for the truck early on the morning of the move.
You'll see how efficiently our team of movers will work, and in no time at all our team leader will be confirming that everything is over in the new Central Chicago home for you. Then it is over to you to get on with the unpacking work, and settling in to your new place.