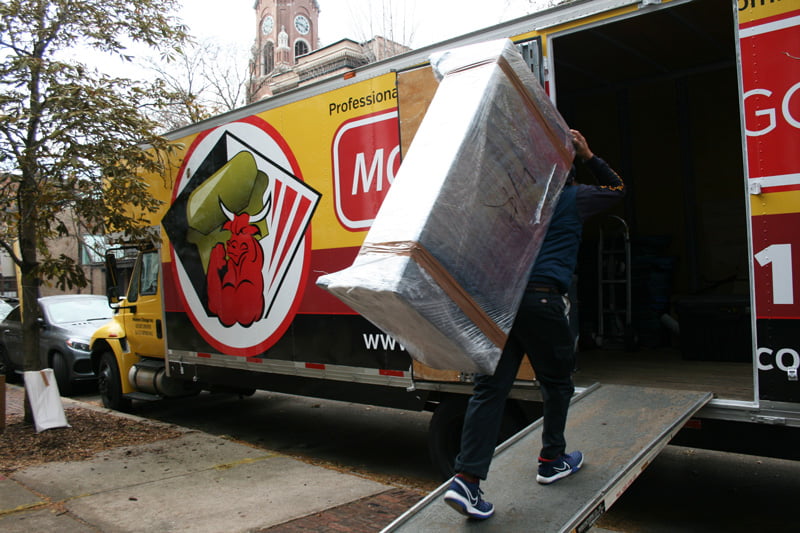 Relocating to Central Chicago
The Loop and its surrounding neighborhoods are usually considered "Central Chicago" or "Downtown Chicago". These neighborhoods tend to very urban where housing is predominantly high-rise apartments and condos. It is also the center of business so commute times are nominal and public transportation options are abundant. Unfortunately this busy environment can making moving to central Chicago difficult; choose a moving company with lots of experience these neighborhoods. Moovers Chicago is your best choice for Central Chicago movers.
The Three Stages Of An Easier Home Move With Moovers Chicago
Prep Before Your Move to Central Chicago

Preparation is very important when you are moving home; it is important to think about all of the utilities and services that you will want in place as soon as you arrive.
You should also make sure that you have packed early with all of the non-essential items already packed.

Final Preparations / Day-Before Moving Day

Because you will still need things like toiletries and some clothes for moving day, it's difficult to get everything packed for the move, but try making sure there is just one bag of things to put together on moving day itself. You should also consider packing a box of essentials that you can open up as soon as you arrive, with things such as toiletries and a few snacks and drinks for you.

A Smooth Moving Day Experience

For the best moving day experience, it is good to make sure that your children and pets are kept out of the way, as the Moovers Chicago team want to make sure they are safe when heavy items are being moved.
Nearest Neighborhoods
About Moovers Chicago
Moovers Chicago is a family-owned, professional moving company based in Chicago. We offer a range of services, including residential, commercial moving and storage services. We also have packing and unpacking services to further ease the burden of moving. No matter the size of the job, our first priority is to make your move as stress-free as possible.