Planning Your Home Move To Streeterville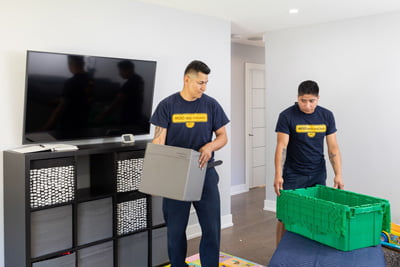 Moving is not an easy job, and the logistics and planning is exhausting. On moving day itself, it is a struggle as you and whoever you convinced to help (on the promise of pizza and beer) try to carefully move bulky items through doors, hallways and stairs. By the end of the day everyone is exhausted and, probably, very irritable. Let Moovers Chicago be your Streeterville movers.
How To Make Your Home Move Simpler
It is said that with age comes wisdom; you realize that there are certain tasks that are best left to the professionals. If you're planning your move to Streeterville, this event is definitely one to consider professional movers. We all accumulate stuff as we go through life and some are treasure items. From favorite furniture to the more fragile items like framed pictures, they all need to be protected as you move home. A professional home mover can really help give you the peace of mind that it will be done correctly.
Protecting Your Large Furniture Items
Usually the most difficult challenges of moving yourself is handling large furniture items, like couches, beds, bureaus and cabinets. A professional team of home movers have the experience, training and equipment to handle these bulky items. Professional movers can traverse doors and stairways more efficiently and safely. This likely will avoid damage, scratches and scuffs to the paint and doorways at both properties.

What Can Moovers Chicago Do For You?
If you're considering hiring a professional movers to help with your move to or from Streeterville, then Moovers Chicago can help with all aspects of your residential move. We will have a fully-trained team with an appropriate vehicle ready for you on the day of the move; we can also provide installation or assembly of furniture in the new property or packing and wrapping services before the move. Whether you are moving to a single-family home, townhouse, or condo, we have the expertise to help make your moving day easy.
Why Trust Moovers Chicago With Your Furniture?
Finding a company that you can trust for your Streeterville move is important; at Moovers Chicago we aim to offer a service that makes moving home as simple and stress-free as possible. We are fully licensed and insured, and we have a support team ready in the office to help you with any questions or queries. If you want to see what our customers say about us, then we're proud of the positive reviews we receive on sites such as Facebook, Yelp and Google Reviews.
Moovers Chicago is your Streeterville movers.