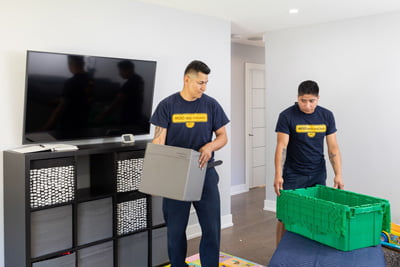 Relocating to Streeterville
Streeterville is a neighborhood in Chicago with a population of around 28,000 and a median income of $121K. Streeterville, in Cook County, is one of the best places to live in Chicago and offers a dense urban neighborhood with good schools, plenty of cultural diversity and a minimal commute. Set yourself up for success in Streeterville by making informed choices before you move. The easiest is choosing Moovers Chicago as your Streeterville movers.
Real Estate in Streeterville
The median home value is $544K with around 42% of residents owning their home; median property tax is $3,100. For those who rent, the median rent is $2,000 / month (compared to the national average of $1,163).
Getting Around in Streeterville
A car is definitely not a requirement for living in Streeterville. With a Walk Score of 96, there is no requirement for a car for errands. A Bike score of 86 means it is very bike-able, with plenty of infrastructure (i.e. bike lines, etc.). Additionally Streeterville has world-class public transportation.
Things to do in Streeterville
Located in Streeterville and completed in 1916, Navy Pier is undeniably one of Chicago's top attractions. Stretching into Lake Michigan, this year-round destination truly comes to life in the summer, with fireworks displays, live music, theater, and cruises setting sail daily. Come fall and winter, Navy Pier is still hopping, with special events, sights, and activities that span all ages and interests.
Streeterville's downtown location makes for an effortless walk (or ride) to lakefront activities, luxury shopping on Michigan Avenue, fine dining at neighborhood restaurants, and getting cocktails in grand lounges of iconic buildings with a view of the Chicago skyline.
About Moovers Chicago
Moovers Chicago is a family-owned, professional moving company based in Chicago. We offer a range of services, including residential, commercial moving and storage services. We also have packing and unpacking services to further ease the burden of moving. No matter the size of the job, our first priority is to make your move as stress-free as possible.