Planning A Home Move To Gold Coast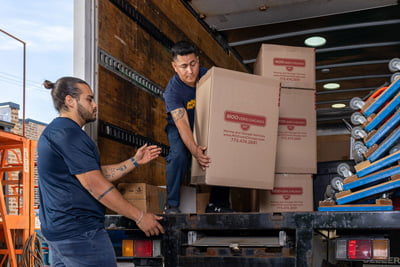 There are so many choices that you will have to make when you are thinking of moving home, and this can range from the property you move to through to the area and district where you hope to live. If you have signed for a new property in Gold Coast, you might think that the choices have finished at that point, but in truth there still plenty of other things to do as well. One of the biggest things you can do at this point is to decide on whether or not you're going to use a home movers / moving company for your move, which can be especially useful if you have any large or valuable furniture that you're taking with you. Moovers Chicago is the premier movers for Gold Coast.
Plan Your Packing Strategy
Once you've secured the property and have an idea of when it will be available, you will then need to start planning about packing, and really the earlier that you can start the more comfortable the move will be. A few weeks before the move you should start working through each room and look to pack away everything that isn't essential so that they are boxed and ready to go. If you have delicate items such as clothing that needs special care when moving, consider using wardrobe boxes which will allow you to move them whilst still hanging, and these boxes are also available from Moovers Chicago.
Hire Moovers Chicago For Moving Day
We are a company that has helped hundreds of people and business owners to move home and commercial premises over the years, and we have an excellent reputation which you can see from the reviews available on sites like the Better Business Bureau and Yelp. We can offer a team of movers and vehicle that are tailored to the specific needs of your home move that will attend your property and get everything moved over to your new Gold Coast home. Whether you are moving from a condo, apartment or a house we have experience of all kinds of home moves, and offer careful and efficient moving so that everything gets safely to the destination.
Think About Moving Utilities And Services To Your New Home
Another thing that you should also be considering as you get ready for your move is either starting new services and utility accounts at your new property, or moving your existing providers over to the new place. Either way, it is best to start planning this early, as you don't want to be waiting for several weeks to get internet access or electricity and water in place for your new home.
What To Do On Moving Day
If you've made the choice to use Moovers Chicago then our team will be with you and will efficiently move everything to your new place. However, if you are moving yourself, then make sure to have plenty of snacks and supplies, as it can be a tiring process and one that can take longer than you expect. Once all of the boxes and furniture are in your new place, open that little box of essentials to get a few home comforts out, and you can start the slower pace work of unpacking and getting everything in its place.