Preparations And Planning For A Home Move To Deerfield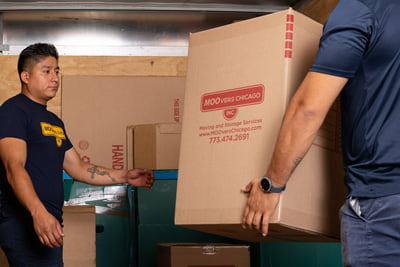 So, the day has come and you've just signed to secure a new home in the Deerfield area of Chicago, and naturally you're really excited to be getting a new place to live. However, before you can start in that new phase of your life you have a lot of work to do to get to your new place, and preparing for a home move is often one of the busiest and challenging times in life. One thing you can do is to hire Moovers Chicago for your home move, which will offer a professional and experienced team to help you on moving day, so that your attention can be used in other areas during this big life event. Moovers Chicago is the premier movers for Deerfield.
Packing And Boxing Your Possessions
Once you have secured the new home, you should start packing early so that everything isn't left to the last minute. A few weeks before the move you need to start going through each room and getting anything that you don't use on a regular basis wrapped and boxed ready for the move. Anything fragile or breakable should really be covered in bubble wrap or a protective material. Moovers Chicago can offer some services to help get things ready, including a wrapping service for larger furniture items, and a disassembly service to get items like wardrobes ready for transport.
Moving Services And Utilities To Your New Home
This is generally something which is best to start early, as moving services over to a new property may require an appointment with one of their staff members to get these things moved over. By doing this in the build up to the move, and notifying the relevant companies that you're leaving your current home, it will help to make sure that things transition smoothly and that you're not paying for more than you need.
Final Steps On The Eve Of Moving Day
With most of your possessions already boxed and ready for the move, it is time to get those final boxes ready for the move. The box of essentials will usually be the first one to be opened in your new home, so you can take a moment to enjoy your new property and maybe have something to eat before the real unpacking work starts. You should also be doing the final checks to ensure that you haven't missed anything from wardrobes, kitchen cupboards or storage areas.
What To Expect From Moving Day
With Moovers Chicago, the only real asks that we have of you is to make sure that you have secured parking for our movers truck at your current home and at the new place in Deerfield, and that you also ensure that you have arranged care elsewhere for any children or pets. Our team of expert moving staff will get everything moved safely in no time, and then taken to the right room in your new home. Then it is over to you to get things unpacked and to settle in properly to your new place.