Seven Reasons To Choose Moovers Chicago For A Home Move To Edgewater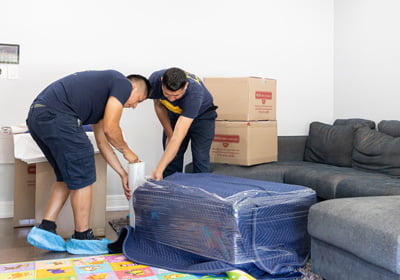 Securing a new home is something that can be very exciting, but it is also a time where people will have a lot of work ahead in getting everything ready for the move. From arranging the transfer of utilities and services to the new place, through to packing and getting everything ready for the move, there are plenty of things to worry about. However, if you've hired Moovers Chicago as your movers to your new home in Edgewater, at least moving day itself isn't something to worry about, as we are going to take good care of that for you. Moovers Chicago is the premier movers for Edgewater.
A Company With An Excellent Reputation

By choosing Moovers Chicago for your home move, you can have faith that you are choosing a company that works hard to maintain our reputation. We have many positive reviews for both our residential and commercial moves on the Better Business Bureau website, and on other sites like Google Reviews and Yelp, and we will work hard so that you get that same great service.

Accredited And Insured For Home Moves Across Chicago And Illinois

We believe in providing a professional and quality service, so we make sure we have all the right licenses with local government for all kinds of personal and business location moves. We also make sure we carry the right liability insurance policies, so you can have peace of mind that everything is covered

Additional Packaging Options Available

Some items need more care then others when packing them for the home move. If you haven't retained the original packaging for the TV set, we can rent a TV box for the move. We can also offer wardrobe boxes, which will keep delicate clothes safe and clean during the move.

Experience In Moving From All Kinds Of Properties

Whether you live in an apartment, a condo, a townhouse or any other kind of property in Chicago, we have experienced it all over the years. Whatever the challenges and unique aspects of your home move to Edgewater, we have the experience to deal with it.

Family Owned Company

When you work with Moovers Chicago, you can know that all of our team care passionately about giving you a great home move. Our family run company really want to make sure you are comfortable and up to date with everything throughout the process, and are happy to answer any questions you may have.

Fully Trained For All Kind Of Furniture And Boxes

Our teams are trained in handling all kinds of furniture, especially the heavy and bulky items before they are allowed to handle your possessions. They are also equipped with the right harnesses and protective clothing so that they can move everything efficiently for you.

Flexibility For Your Home Move

We know hiccups can happen when it comes to moving home, and if you need to re-arrange the date, we're happy to do this as long as you can provide at least 72 hours notice. If the moving dates don't align exactly, we can also offer short term storage for a couple of days.