How Moovers Chicago Makes Moving To Edison Park Simpler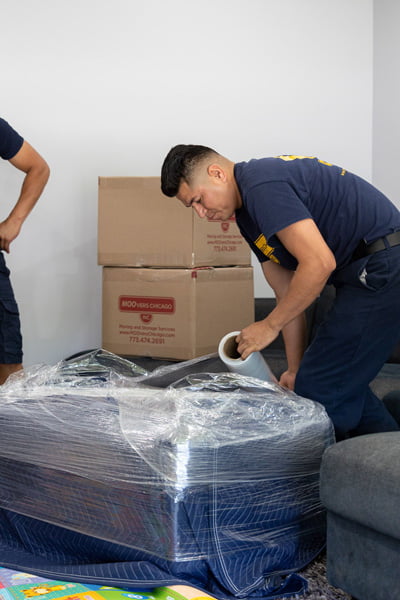 Almost every aspect of moving home can be quite challenging, from the property search to find the place that is right for you, through to packing everything and arranging for services to be transferred over to the new home. If you've just signed the paperwork for a new place in Edison Park, then one of the things you can do to make things more straightforward is to talk to us at Moovers Chicago so we can handle moving day for you. This not only gives you peace of mind that everything will be moved over safely, but will also give you more time to focus on the other aspects of the move that need to be sorted. Moovers Chicago is the premier movers for Edison Park.
Professional And Personal Care For Your Furniture And Possessions
We are a highly reputable movers that has been assisting people with their home moves in Edison Park and across the greater Chicago area for years. When you have our team on board for your home move, you can be confident all of our team are well trained in handling all kinds of furniture and items, and have helped people move in all kinds of circumstances. Our team of professionals will take good care of your furniture and items during the move, and will make sure that everything gets safely to the destination.
Additional Options Available
When you move home with Moovers Chicago, we don't just provide a moving service, there are other things we can help with as well:
Extra Packaging Materials

Some delicate items may need a little bit more care than others when they are being packed. We can rent you a TV box to keep your TV in good condition during the move. We can also provide wardrobe boxes, which are clever as they allow you to keep delicate clothes hanging, even during transportation.

Furniture Dismantling And Assembling

We know that work and family commitments can be a challenge when dealing with home moves, so if you need it we can arrange for one of our team to take down your furniture the day before the move, and then reassemble it for you in your new Edison Park home.

Protective Wrapping For Furniture

We can also arrange one of our team to give all of your furniture a protective wrapping the day before the move, so you can be confident everything will get to the new place in great condition.
Flexibility For Your Home Move
Moving home is something that many people will take in their stride, but it can require a degree of flexibility and there is no guarantee that everything always goes smoothly. If things change in your plans, if you can give us at least three clear days notice of the change, we are happy to re-arrange your home move for free. Also, if the date you leave your current home doesn't quite match up with the date you get the keys for your Edison Park place, we can also arrange short term storage for a few days if needed.