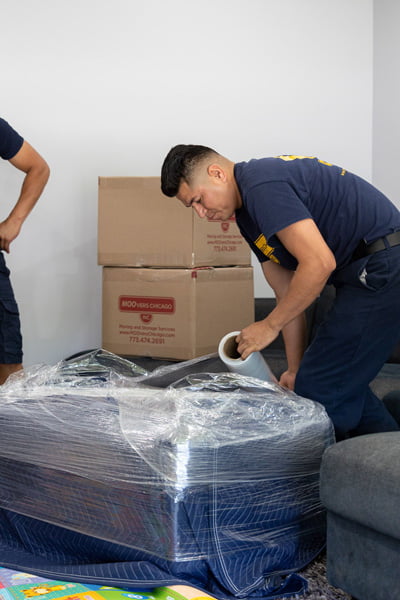 Relocating To Edison Park
Edison Park is a neighborhood in Chicago with a population of around 13,000 and a median income of $126K. Edison Park, in Cook County, is one of the best places to live in Chicago and offers a mixed dense suburban neighborhood with great nightlife and plenty of outdoor activities. Set yourself up for success in Edison Park by making informed choices before you move. The easiest is choosing Moovers Chicago as your Edison Park movers.
Real Estate in Edison Park
The median home value is $401K with around 80% of residents owning their home; median property tax is $3,100. For those who rent, the median rent is $1,500 / month (compared to the national average of $1,163).
Getting Around in Edison Park
With a Walk Score of 75, inhabitants of Edison Park can perform most daily errands without a car. A Bike score of 63 means it is bike-able, with some of infrastructure (i.e. bike lines, etc.).
Edison Park is part of the world-class Chicago Transit Authority (CTA) with both bus and rapid-transit rail options. Edison Park is also on the Union Pacific NW (UPNW) Metra light-rail line with access to downtown Chicago.
Things to do in Edison Park
Edison Park Fest: This neighborhood gets in on street festival season fun with a three-day affair packed with live music, activities for the kids and delicious food. Stop by to see a host of performances or show off your skills in a bags tournament before digging into grub served by local vendors. Edison Park Fest has evolved from a sidewalk sale to a popular street festival in Chicago, attracting 20,000 attendees. Funds raised support community programs, beautification projects, and the Chamber of Commerce.
What makes Edison Park truly unique is its small town feel with big amenities – especially when it comes to restaurants. Steps from the Metra stop you have access to the main hub of dining, shopping and entertainment in the neighborhood, known as "Restaurant Row." Every year Edison Park celebrates Restaurant Week. Started in 2010, this is a great opportunity to experience all that Edison Park's restaurants have to offer with a set 3-course prix-fixe meal.
Nearest Neighborhoods
About Moovers Chicago
Moovers Chicago is a family-owned, professional moving company based in Chicago. We offer a range of services, including residential, commercial moving and storage services. We also have packing and unpacking services to further ease the burden of moving. No matter the size of the job, our first priority is to make your move as stress-free as possible.