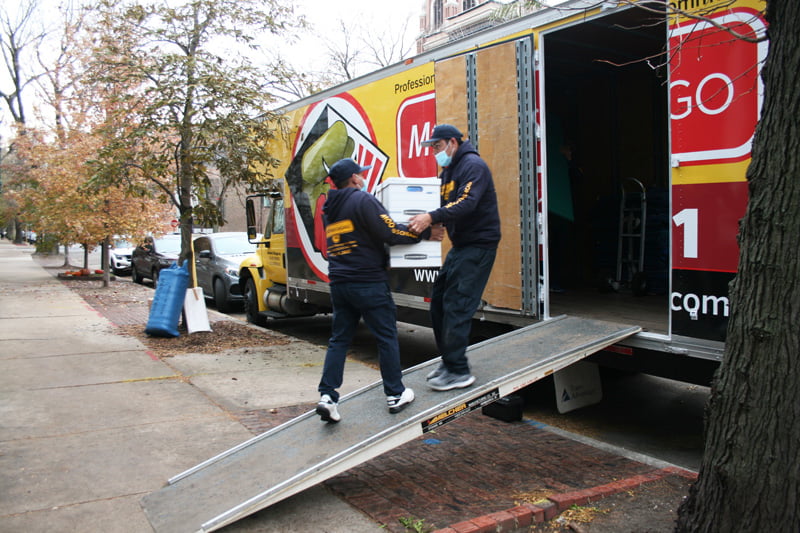 Relocating to Morton Grove
Morton Grove is a suburb of Chicago with a population of around 25,000 and a median income of $91K. Morton Grove, in Cook County, is one of the best places for families to live in Illinois and offers residents a dense suburban environment, amazing schools, outdoor activities, and cultural diversity. Set yourself up for success in Morton Grove by making informed choices before you move. The easiest is choosing Moovers Chicago as your Morton Grove movers.
Real Estate in Morton Grove
The median home value is $332K with around 87% of residents owning their home; median property tax is $2,100. For those who rent, the median rent is $2,100 / month (compared to the national average of $1,163).
Getting Around in Morton Grove
While most suburbs are generally car-dependent, Morton Grove's Walk score of 60 (out of 100) indicates that some daily errands are walkable. A Bike score of 55 translate that there is some infrastructure (i.e. bike lanes, etc.) for cyclists, but can't considered a viable means of transportation.
Morton Grove has a Metra rail station on the Milwaukee District North (MD-N). The station has 6 parking lots for a total of 462 spaces (mix of daily and permit parking). Deerfield and the Metra station are also serviced by PACE bus service (210).
Things to do in Morton Grove
The Morton Grove Park District manages 14 parks with a range of facilities, including community center, fitness center, gymnasiums, indoor pool, outdoor pool / water park, playgrounds, ball fields, volleyball / basketball courts, tennis / pickleball courts and walking paths.
For an amazing lunch or dinner visit Cooper's Hawk Winery & Restaurant, known for amazing food and wine parings. If you want something more casual, Kappy's American Grill serves up diner-style breakfasts and American food. Las Fuentes Restaurant serving a menu of Mexican classics & cocktails in a relaxed atmosphere.
About Moovers Chicago
Moovers Chicago is a family-owned, professional moving company based in Chicago. We offer a range of services, including residential, commercial moving and storage services. We also have packing and unpacking services to further ease the burden of moving. No matter the size of the job, our first priority is to make your move as stress-free as possible.