Planning For A Smooth Home Move To Morton Grove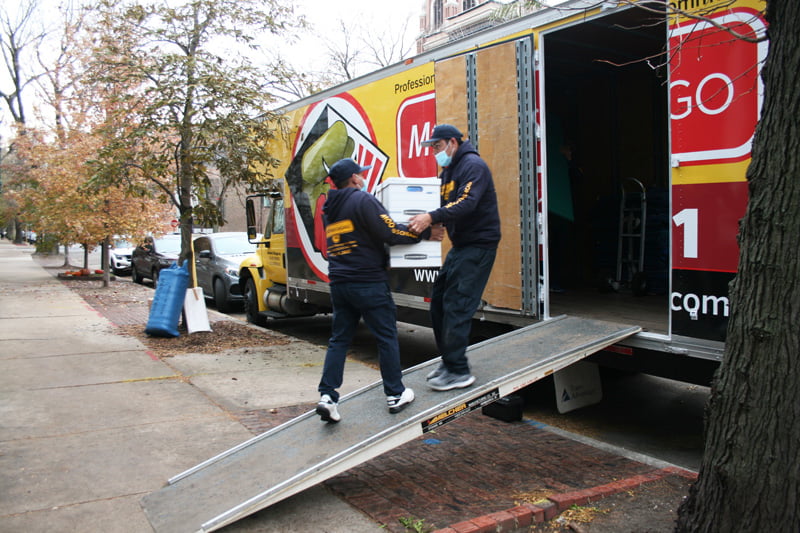 Securing an attractive new home in Morton Grove can be a lovely moment, but from that point you are going to have to start preparing your existing home, and preparing mentally for everything that you will have to do to get into your new home. While we can't do everything for you, Moovers Chicago is your local partner that will help to make everything as smooth as possible so that you can transition as seamlessly as you can to your new home.
Start Getting Things Packed Early
As you start to approach the date of your move, it is time to look at the things that are decorative, or fabrics such as towels and clothing that you don't use that often, and start getting them packed and ready to go. Moovers can provide wardrobe boxes that will help you to move clothing that needs to remain hanging, and obviously, the larger the apartment, condo or house the earlier you will need to start getting each room packed and ready for the move.
Finishing Your Packing The Day Before The Move
The day before the move should find you with much of your worldly possessions already packed, but for things like bedding, kitchen goods and everyday clothing these will need to be packed today. It is also on the day before the move that you'll need to get your large furniture wrapped and appliances and electricals ready, and Moovers Chicago can help here too with TV boxes and a furniture wrapping service. For larger items such as beds and wardrobes, we can also provide someone to dis-assemble these the day before ready for the move.
Let Moovers Chicago Take The Strain On Moving Day
Moving day itself is when Moovers Chicago comes into its own, and you will see our experienced and professional staff moving your items safely and efficiently to the truck. We provide a vehicle and team that is suitable for the work that is being carried out, but we do ask that you keep children and pets safe and out of the way on moving day so that we can carry out our work efficiently on your behalf. If you have a few days between leaving your existing property and arriving at your new Morton Grove home, we can offer short term local storage, and we are insured and fully licensed.
Unpacking And Enjoying Your New Morton Grove Home
Unpacking is the first stage of settling in to your new home, and if you've chosen to use our furniture assembly service then your beds, wardrobes and other furniture will already be fully assembled in the right rooms of your new home. All of the boxes will be in the right destination room thanks to our moving services staff, and instead of being tired after carrying heavy furniture, using Moovers Chicago means you'll be relaxed and ready to start settling in. Our professional moving services are the perfect solution to making your move to Morton Grove smooth and straightforward.