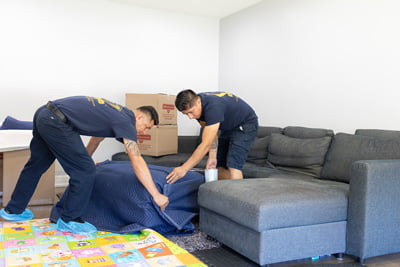 Relocating to Harwood Heights
Harwood Heights is a suburb of Chicago with a population of around 9,000 and a median income of $75K. Harwood Heights, in Cook County, is one of the best places to live in Illinois and offers residents a mixed suburban / urban environment, great schools, outdoor activities, and cultural diversity. Set yourself up for success in Harwood Heights by making informed choices before you move. The easiest is choosing Moovers Chicago as your Harwood Heights movers.
Real Estate in Harwood Heights
The median home value is $297K with around 62% of residents owning their home; median property tax is $1,700. For those few who rent, the median rent is $1,100 / month (compared to the national average of $1,163).
Getting Around in Harwood Heights
Like most suburbs, Harwood Heights is car dependent; yet with a Walk score of 84 (out of 100) many daily errands can done on foot. A Bike score of 55, Mount Prospect has some infrastructure (bike lanes and trails, hills, road connectivity, etc.) for cyclists.
Harwood Heights has access to the CTA (Chicago Transit Authority) Blue Line rapid transit rail at the Harlem station. Harwood Heights is also served by several CTA bus lines.
Things to do in Harwood Heights
The Village of Harwood Heights hosts its annual Summer Fest, which include carnival and festival with bingo, bands, and food.
The Village Recreation Center in Harwood Heights has a fitness center and gyms. They also sponsor exercise classes across a range of ages and abilities.
Popular parks around the village include the Loyola Park Beach, Cantigny Park and Lincoln Park. These parks offer a number of recreational activities like hiking, boating, picnicking, swimming and camping.
About Moovers Chicago
Moovers Chicago is a family-owned, professional moving company based in Chicago. We offer a range of services, including residential, commercial moving and storage services. We also have packing and unpacking services to further ease the burden of moving. No matter the size of the job, our first priority is to make your move as stress-free as possible.