5 Things To Consider When Arranging A Harwood Heights Home Move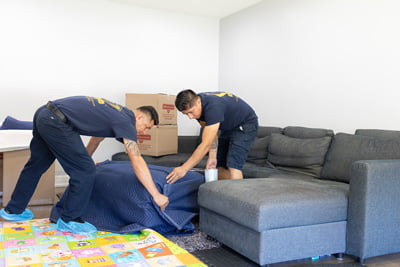 Whether you are new to moving home or have done it many times in the past, there are so many things that need to be considered and prepared for this big life event, and it can be both exciting and confusing at the same time. Here at Moovers Chicago we have helped many people and businesses to move home or commercial premises to properties in Harwood Heights and areas across Chicago and Illinois, and we take pride in helping with some parts of the process. Here are a few things to consider when arranging your next home move. Moovers Chicago is the premier movers for Harwood Heights.
Do You Need A Moving Company?

In some cases, you may not have a lot of items to move, and especially if you're moving for the first time away from parents you may be buying furniture. However, if you have larger bulky items like beds, couches, wardrobes and so forth, then having a moving company on your side can make a real difference. Moovers Chicago is a family run local company that has a great reputation, so have a look at our website, and the great reviews our customers give us on sites like Better Business Bureau and Yelp.

Plan For Moving Larger Or Bulky Furniture Items

If you don't hire a moving company, then it is important to give yourself sufficient time to be able to move these items, and also make sure you have enough people to help, as moving these big items is more difficult than it may look. If you do use our services for your home move, we can also arrange for someone to visit your current home to apply protective wrapping to your existing furniture, and we can even dis-assemble larger items like shelves or wardrobes, and re-assemble them on arrival.

Dealing With More Delicate Items Like Electricals And Clothing

When packing items such as clothing, those that can be folded should be packed in advance of the move where possible, but some items need to be hung and kept clean. Also, with electricals look at the packaging materials you may need to keep these safe. Moovers Chicago can also provide wardrobe boxes for your clothing and TV boxes if you don't still have the original box for that.

How Should You Plan Your Packing

The earlier you start to pack the easier it will be. While you should keep one final box for those essentials you can only pack early on moving day, generally start to pack several weeks in advance of moving day, getting those things boxed and ready to go. Your last box to pack should have essentials and a few home comforts so you can have a break and a drink before you crack on with the unpacking work.

Things To Prepare For Moving Day Itself

If you're using our services, all that we ask is that you arrange a parking spot for our team, and we will handle the rest. If you're moving yourself, get started as early as possible as there are many things that can take longer than expected in this process on moving day. You should also make sure that you arrange for a friend, family member or daycare for any children and pets that live with you, as your focus should be on getting everything done for the move.