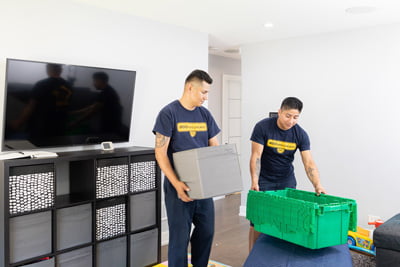 Relocating to Logan Square
Logan Square is a neighborhood in Chicago with a population of around 58,000 and a median income of $86K. Logan Square, in Cook County, offers an urban / suburban mixed environment with great nightlife, cultural diversity and a minor commute. Set yourself up for success in Logan Square by making informed choices before you move. The easiest is choosing Moovers Chicago as your Logan Square movers.
Real Estate in Logan Square
The median home value $452K with around 35% of residents owning their home; median property tax is $3,100. For those who rent, the median rent is $1,500 / month (compared to the national average of $1,163).
Getting Around in Logan Square
A car is definitely not a requirement for living in Logan Square. With a Walk Score of 91, there is no requirement for a car to run errands. A Bike score of 93 means it is a cyclist's dream, with plenty of infrastructure (i.e. bike lines, etc.). Additionally Logan Square is part Chicago's world-class public transportation.
Things to do in Logan Square
The historic Logan Theatre is in Logan Square. This vintage movie house opened in 1915 and has been revamped to include a cozy bar and lounge. The Logan, as the locals call it, screens everything from first-run films to cult classics to indie favorites. It also hosts the annual Chicago Underground Film Festival, the longest-running underground film fest in the world.
Logan Square has many options for nightlife, everything from trend-setting cocktail bars, under-the-radar venues with local bands, and burgeoning breweries and distilleries. Check out Longman & Eagle, a modern take on an old-school Chicago inn with a mind-blowing whiskey selection. Or order a cocktail made with small-batch spirits at family-owned Chicago Distilling Company. Catch a performance at cool-kid staple The Whistler, a hybrid cocktail bar, gallery, record label, and music venue.
Nearest Neighborhoods
About Moovers Chicago
Moovers Chicago is a family-owned, professional moving company based in Chicago. We offer a range of services, including residential, commercial moving and storage services. We also have packing and unpacking services to further ease the burden of moving. No matter the size of the job, our first priority is to make your move as stress-free as possible.