Making Your Move To Logan Square Easier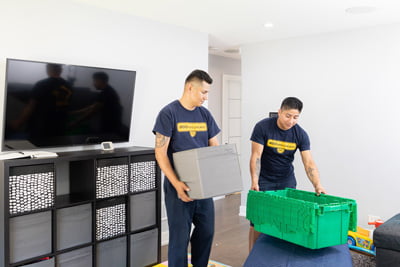 Getting the documents signed on a new property is often the final stage in what has been a journey trying to find a new home, and it can be a really exciting time. However, it also starts the next stage of your home move journey as you will have to start to prepare and get ready for the move itself, and if you've just secured your move to Logan Square then you may be starting to think about this aspect of the move, including your movers. If you are at this stage, then having a great moving company already in place for moving day can help to make it all a little less stressful, and Moovers Chicago are here to help.
Hiring Moovers Chicago
We are an experienced moving company; our movers have been helping people and business owners to move home or commercial premises to Logan Square and across the Chicago area for many years, and you can see our online reviews from happy customers on a range of review sites. Having built up our business, we have a range of vehicles and staff that can be assigned to your move, so whether you're moving from an apartment or anything up to a large home, we can help. All of our team are fully trained to handle all of your furniture and possessions, even the large and bulky items with ease, so you can be confident everything will get safely to your new home.
Additional Services To Consider
If you're short on time or need a little help in getting ready for the move, these additional options from Moovers Chicago may come in handy.
Additional Packing Materials

Some items can be more delicate than others, and some clothing really needs to be kept hanging, so our wardrobe boxes can come in very useful. Also, if you haven't kept the original packaging for your television, we can rent TV boxes that will keep yours safe during the move.

Protective Wrapping Service

We can also offer a protective wrapping service for larger furniture items like chairs and sofas, so that yours are kept clean and protected during the move, and that they are in the same condition when they arrive at your new Logan Square home.

Furniture Dismantling And Re-assembly

Some items like shelving units and wardrobes will need to be packed flat for the home move. If you are short on time on the day before moving day, we can help by dismantling these items the day before the move, and then assembling them for you in your new home.
What To Expect On Moving Day
If either of the properties in the move doesn't have a driveway, one thing we do ask you to secure is a parking space for our truck at each end of the journey. Our team will then arrive and get everything moved over quickly and efficiently for you, and before you know it, you will be looking at your new Logan Square home. Take some time to relax, and then its time to start the work of getting everything unpacked again!