5 Reasons A Home Move To Norridge Is Easier With Moovers Chicago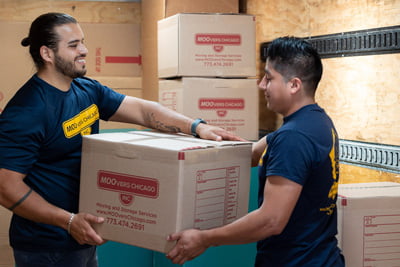 When you start to think about moving home it can seem like a nice dream about your new place in Norridge and what life will be like, but naturally there's quite a bit of work before you get there, including find the movers. One of the biggest choices that you'll need to make once you have secured that new property is about taking on a moving company, and Moovers Chicago really is the obvious choice for your home move. We've been helping people move home and helping business owners move commercial premises in the area for years, and have a wealth of experience, so here are five ways that working with us will make your home move easier. Moovers Chicago is the premier movers for Norridge.
Professional Moving And Care For Large Furniture Items

Having to handle large, heavy and bulky furniture is one of the biggest challenges when moving home yourself, but when you use Moovers Chicago for your home move you can turn your attention elsewhere. All of our team are experts at handling these items, and you can be confident that we know exactly how to move them efficiently. We can also offer a dis-assembly and assembly service so that we take down wardrobes and shelves, and then re-install them for you in your new home.

A Tailored Team To Match Your Home Move Needs

When we prepare the quote and we look at what you actually have to move to your new Norridge home, we assess the level of staff that you are going to need. We also have a fleet of vehicles of different sizes available, so that we can make sure that you get the right team of people to get your move done efficiently. This means that you're only paying for what you need, rather than a standard one size fits all service you might get from other companies.

A Professional Company With A Great Reputation

Moovers Chicago has been helping people to move home in Norridge and across the city for years, and over those years we have developed a strong reputation for providing professional and friendly home moving services. We are fully accredited with the Better Business Bureau for the services that we provide, and if you want to know more about what our customers have to say about us, then their website and review sites like Yelp and Google Reviews will have some of the thoughts of our customers

More Time To Focus On All The Other Home Move Tasks

By using our services, it will give you more time to do all the other things for the move, from packing everything and getting it ready, through to planning where everything is going to go in your new home. There are also all of the services and utilities that need to be arranged in the new property, so you will still have some things to do!

An Easier Welcome To Your New Norridge Home

By using Moovers Chicago, all of your furniture and possessions will be just where you expect them to be when you arrive, and you can simply start to unpack and relax into your new surroundings.