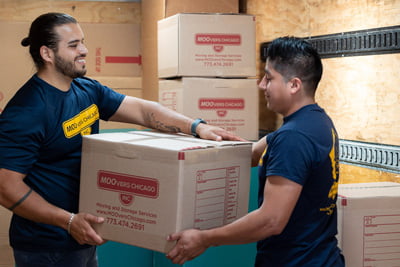 Relocating to Norridge
Norridge is a suburb of Chicago with a population of around 15,000 and a median income of $81K. Norridge, in Cook County, offers residents a dense suburban environment, good schools, plenty of outdoor activities, and nightlife. Set yourself up for success in Norridge by making informed choices before you move. The easiest is choosing Moovers Chicago as your Norridge movers.
Real Estate in Norridge
The median home value is $314K with around 83% of residents owning their home; median property tax is $1,900. For those who rent, the median rent is $1,400 / month (compared to the national average of $1,163).
Getting Around in Norridge
Like most suburbs, Norridge is car dependent; yet with a Walk score of 52 (out of 100) some daily errands might be performed on foot. Unfortunately with a Bike score of 42, Norridge only has minimal infrastructure (bike lanes and trails, hills, road connectivity, etc.) for cyclists.
Norridge is not directly serviced by a rail station (Metra). Yet there are several alternatives for commuters. There is bus service to downtown Chicago. Another option is bus service and transfer to nearby O'Hare CTA with access to downtown via subway / elevated train. Alternatively there is bus service to Jefferson Park with transfer to the Metra.
Things to do in Norridge
The District currently manages 20.3 acres of park and open space, as well as the Norridge Recreation Center, the Pool & Fitness Center and the Early Care & Preschool Academy. The Norridge Recreation Center features a regulation size gymnasium for basketball and volleyball. The Pool & Fitness Center is home to our outdoor swimming pool, a baby pool, a Splash Pad with water features, 2 water slides, a concession stand and an adult tanning deck. The Fitness Center features 1600 square feet of cardio and strength equipment, a dedicated aerobics room with rubber floor and locker rooms with showers. The District's main park features 2 playgrounds, 6 ball fields, 6 outdoor basketball courts, 5 tennis courts, 1 in-line hockey court and 2 bocce ball courts.
About Moovers Chicago
Moovers Chicago is a family-owned, professional moving company based in Chicago. We offer a range of services, including residential, commercial moving and storage services. We also have packing and unpacking services to further ease the burden of moving. No matter the size of the job, our first priority is to make your move as stress-free as possible.