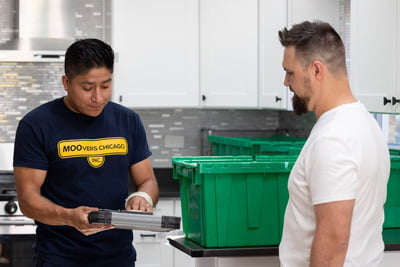 Relocating to Rogers Park
Rogers Park is a neighborhood in Chicago with a population of around 54,000 and a median income of $53K. Rogers Park, in Cook County, offers a dense suburban culturally diverse environment with great nightlife and plenty of outdoor activities. Set yourself up for success in Rogers Park by making informed choices before you move. The easiest is choosing Moovers Chicago as your Rogers Park movers.
Real Estate in Rogers Park
The median home value is $257K with around 28% of residents owning their home; median property tax is $2,000. For those who rent, the median rent is $1,126 / month (compared to the national average of $1,163).
Getting Around in Rogers Park
With a Walk Score of 89 (out of 100), nearly all daily errands can be done on foot. A Bike score of 85 means there is plenty of infrastructure (i.e. bike lines, etc.) to make biking a viable means of travel.
Rogers Park is part of the world-class CTA (Chicago Transit Authority). Rogers Park is also served by the Metra rail service (UP-N line).
Things to do in Rogers Park
Rogers Park is one of Chicago's most diverse neighborhoods, with more than 60 different languages spoken. As you would expect, the neighborhood's dining options are just as diverse. Take a culinary journey around the world at Caribbean American Bakery, Redz Belizean Restaurant, Asahi Roll Sushi, Rocky's Tacos, Tostini Turkish Street Food, and beyond.
Rogers Park is the home of the Glenwood Avenue Arts District, an inviting urban stretch with cobblestone streets, sprawling murals, art studios and galleries, an award-winning theater, and entertainment venues hosting magic shows, cabaret, world music and more.
About Moovers Chicago
Moovers Chicago is a family-owned, professional moving company based in Chicago. We offer a range of services, including residential, commercial moving and storage services. We also have packing and unpacking services to further ease the burden of moving. No matter the size of the job, our first priority is to make your move as stress-free as possible.