5 Reasons To Use Moovers Chicago For A Home Move To Rogers Park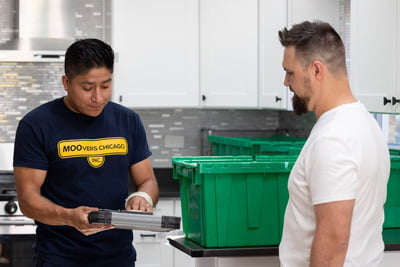 Moovers Chicago are an experienced company that has helped thousands of people and business owners to move home and commercial premises in Chicago over the years, and having the support of our team can make a real impact to how well your home move will go. Finding a new property is something that takes work in itself, and then the negotiating before you finally put your signature on the dotted line and get it over the line. If you've recently done this for your new place in Rogers Park, then hiring Moovers Chicago as your movers is one of the best steps that you can take.
A Local Company With A Great Reputation

Over the years we have worked very hard to develop a good reputation, and from the outset our family run team has been passionate about looking after our customers and getting everything moved safely. We have worked to be accredited by the Better Business Bureau, and these online features have allowed us to be found more easily too. Check out what some of our previous customers have said in their kind reviews on sites such as Google Reviews and Facebook Reviews.

Experienced And Well Trained Moving Team

By using Moovers Chicago for your home move you can have peace of mind from knowing that our team are on your side throughout the move. All our team members are trained on how to use the right equipment and techniques to complete the home move safely. We know how to move bulky and heavy furniture in the right way, and you will be amazed at how the experience of doing this so many times makes moving so efficient.

Transparent Pricing

We know how horrible it is when you get a bill and it is much higher than expected, and even worse if there is a hidden cost on there that you weren't aware of. Ever since starting the company we have always sought to offer competitive and fair prices for our services, but our prices are clear and straightforward. Whether you take a range of additional services or just the home move service, you know what you will be paying for these services.

Excellent Customer Service

Our teams are always here to help you throughout your move to Rogers Park, and we want to make sure you're comfortable and happy with what is happening throughout. If circumstances change we can help there too, so if you need to rearrange moving day, we are happy to do this for free as long as you can give at least 72 hours notice.

Additional Services To Help Ease The Burden Of Moving Home

Moving home is a challenge, even when you do have us on board for moving day, so Moovers Chicago can offer some additional options to make things even easier. If you have several large items such as wardrobes or shelves that need to be dismantled for transport, we can arrange for someone to do this the day before the move, and assemble them at the destination. We also offer a furniture packing service to protect items such as couches and other furniture during the move.