Preparing For A Home Move To Rosemont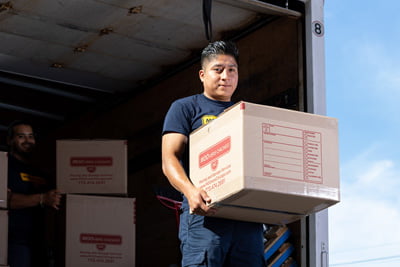 If you've spent a long time looking for the right property for your family, or you've just taken the plunge on your first home in Rosemont, it will be a time where there is an awful lot of work for you to do. Once you have a date for your home move, you should really be starting your preparations as soon as possible from this point, as there is plenty of packing and preparation needed. While one of the things that can reduce the stress of a home move is to get a moving company on your side, finding the right company is something that is worth a little care and attention. Moovers Chicago is the premier movers for Rosemont.
Choosing The Right Moving Company
While there are many different companies that offer these services, it is important to look in to the reputation and online reviews that different companies will have, as ultimately they will be looking after most of your worldly possessions during the move. It is also worth considering using a trusted local family run company that has been well established for several years, as this will give you more peace of mind that the work will be done well. Moovers Chicago certainly ticks the boxes in these regards, and we encourage you to see the reviews that you will find on sites like Yelp and the Better Business Bureau.
Planning Your Packing Strategy
You really should try and avoid leaving packing to the last minute, as this will increase your stress levels if you are trying to get everything done in the late hours on the day before your home move. Ideally, a few weeks before the move, start thinking about what you have in each room that can be packed in advance, such as paintings or pictures that decorate the walls, or things like blankets and towels that won't be used before the move. It is also worth making the last box you pack the one in which all the essentials are kept, so you can open it as soon as you arrive in your new home in Rosemont.
Looking After Your Delicate Items
Clothes are one of the biggest things that people can worry about when moving house, as many items need to be kept in a wardrobe, so Moovers Chicago can offer wardrobe boxes that will allow you to keep these safe and clean during the move. Also, if you don't have the original box and packaging material for your TV set, we also have TV boxes that you can hire to look after your TV during the move.
Your First Night In Your New Rosemont Home
After our movers have efficiently moved your furniture and belongings to your new home in Rosemont, you can start the work of unpacking all your goods and relaxing. If you've used our furniture assembly service, all of the furniture will be ready for you, and you can take your time in getting everything in the right place and enjoying your first meal in the new home.