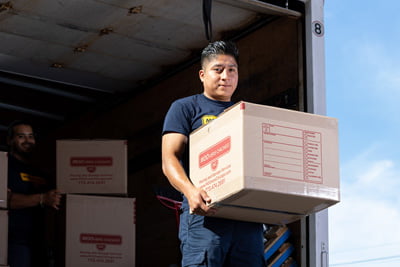 Relocating To Rosemont
Rosemont is a suburb of Chicago with a population of around 4,000 and a median income of $62K. Rosemont, in Cook County, is a great place to live in Illinois and offers residents a mixed suburban / urban environment, good schools, outdoor activities, and cultural diversity. Set yourself up for success in Rosemont by making informed choices before you move. The easiest is choosing Moovers Chicago as your Rosemont movers.
Real Estate in Rosemont
The median home value is $374K with around 75% of residents owning their home; median property tax is $1,300. For those few who rent, the median rent is $990 / month (compared to the national average of $1,163).
Getting Around in Rosemont
Rosemont is extremely car dependent, with a Walk score of 15 (out of 100) expect all daily errands to require a car. With a Bike score of 25, Elk Grove Village has only minimal infrastructure (bike lanes and trails, hills, road connectivity, etc.) for cyclists.
Rosemont has excellent access to public transportation at the Rosemont Transit Hub. The hub has a park&ride, indoor bike parking, access to the CTA (Chicago Transit Authority) Blue Line rapid transit rail and access to several PACE bus lines.
Things to do in Rosemont
Rosemont's Parkway Bank Park entertainment district is a 200,000 square-foot complex home to 15 dining and entertainment venues offer upscale international cuisine, live music and comedy, state-of-the-art film, indoor skydiving, bowling and more.
Allstate Arena also is located in Rosemont and hosts a diverse array of entertainment - everything from big-name concerts to monster truck rallies.
The unique Donald E. Stephens Museum of Hummels is the largest display of M.I. Hummels in the world. Here you can take a close look at more than 1,000 rare M.I. Hummel figurines and ANRI woodcarvings.The late Mayor shared his love of the figurines with millions of national and international visitors. The establishment of the museum ensures not only that his collection will remain intact, but that it will continue to grow.
Nearest Neighborhoods
About Moovers Chicago
Moovers Chicago is a family-owned, professional moving company based in Chicago. We offer a range of services, including residential, commercial moving and storage services. We also have packing and unpacking services to further ease the burden of moving. No matter the size of the job, our first priority is to make your move as stress-free as possible.