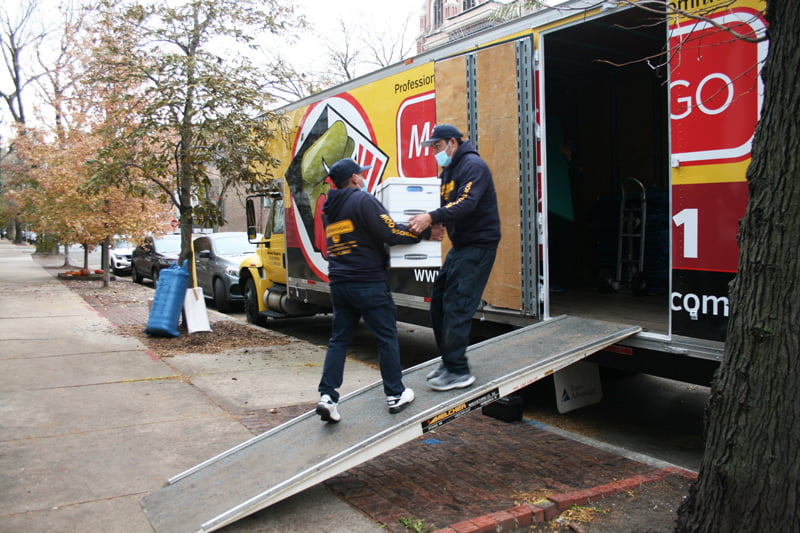 Relocating to Uptown Chicago
Uptown is a neighborhood in Chicago with a population of around 58,000 and a median income of $68K. Uptown, in Cook County, offers a dense urban neighborhood with great nightlife, cultural diversity and plenty of outdoor activities. Set yourself up for success in Uptown by making informed choices before you move. The easiest is choosing Moovers Chicago as your Uptown movers.
Real Estate in Uptown
The median home value is $317K with around 31% of residents owning their home; median property tax is $3,100. For those who rent, the median rent is $1,200 / month (compared to the national average of $1,163).
Getting Around in Uptown
A car is definitely not a requirement for living in Uptown. With a Walk Score of 93, there is no requirement for a car for errands. A Bike score of 92 means it is a cyclist's dream, with plenty of infrastructure (i.e. bike lines, etc.). Additionally Uptown is part of Chicago's world-class public transportation.
Things to do in Uptown
Uptown was a booming nightlife district in the 1920s and 1930s and number of its old-school movie houses and Art Deco buildings are restored to their former glory. Undoubtedly, the Green Mill is the place to be when you're in Uptown. This 100-year-old jazz club still has the same sultry feel of its Prohibition heyday. Grab a seat in the booth at the end of the bar; it was the regular spot for Al Capone.
Experience Asia on Argyle... On Argyle Street (and the surrounding blocks) in Uptown, you'll find a trove of Asian eateries serving up sushi, dim sum, banh mi, pho, and more. One local favorite is James Beard Award-winning Sun Wah BBQ, where the Beijing duck dinner is an off-menu hit. Other can't-miss spots include traditional Vietnamese dishes at Pho Viet and flavorful Thai in a cozy atmosphere at Immm Rice & Beyond.
About Moovers Chicago
Moovers Chicago is a family-owned, professional moving company based in Chicago. We offer a range of services, including residential, commercial moving and storage services. We also have packing and unpacking services to further ease the burden of moving. No matter the size of the job, our first priority is to make your move as stress-free as possible.