The Three Stages Of A Home Move To Wicker Park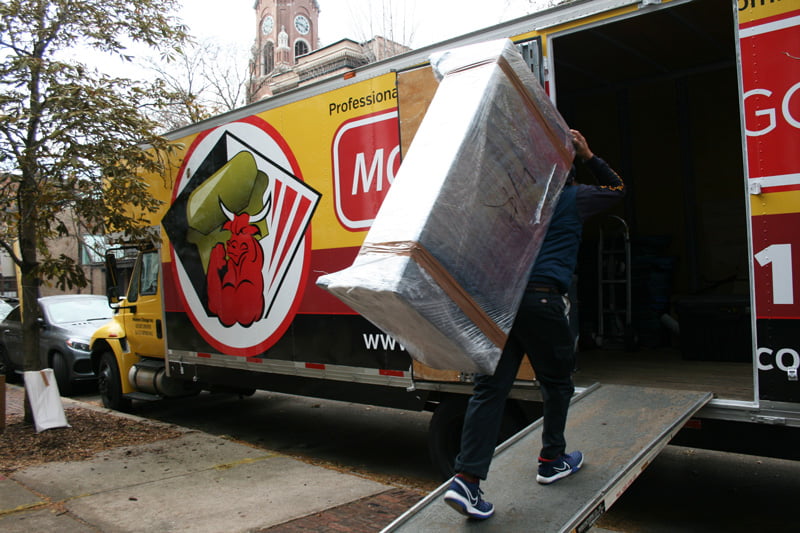 Getting the paperwork for a new home completed might feel like a great achievement, but if you've moved before then you will know that it is only the first stage of the work required. Here at Moovers Chicago we know how much work that moving day itself can be, so we can help with the process by dealing with all of the heavy lifting on moving day for you. We have teams that have dealt with every type of residential, business and commercial move that is typically found in the Chicago area, and you can be confident that everything will be moved safely and efficiently to the new place. Moovers Chicago is the premier movers for Wicker Park.
Getting Everything Ready For Moving Day

Preparation is key when it comes to getting ready for a home move, and the earlier you get started the less stressful things will get as you approach moving day. There is a whole lot of admin to complete with any home move, from transferring services and utility accounts over to the new home, through to letting local authorities know and getting all your addresses changed as well.
Packing is the other area where preparation is vital, so spend time in the weeks approaching moving day in getting all of the items that you don't use on a daily basis packed away and ready to move. Make sure that you get everything labelled so the moving team know where it needs to go, and that it is then ready for the move.

Final Steps Of Preparation

On the day before the move, make sure that all of your furniture is packed and protected with a wrapping such as bubble wrap, so that it isn't damaged during the move. With any flat pack furniture, you should take this down and wrap it together for the move, so it is less likely to be damaged. Moovers Chicago can offer additional services to help with these two tasks if needed. You should also make sure that you have arranged for care for any pets or children on moving day, to make sure they are safe and away from any of the bulky, heavy furniture that is being moved.

Moving Everything Over To Your New Wicker Park Home

With Moovers Chicago in your corner on moving day, the only thing you really have to do on moving day is to ensure there is a space for the truck to stop at each end of the home move. Our team leader will keep you in touch with everything that is happening, and our team will efficiently get the truck loaded, before getting everything moved over to the new home in Wicker Park. If you've used our furniture assembly service, then one of our team will get straight to work on this area as well. Once all of the work for our team has been completed, we will then hand you the reins for the rest of the unpacking work so that you can get settled into your new home.