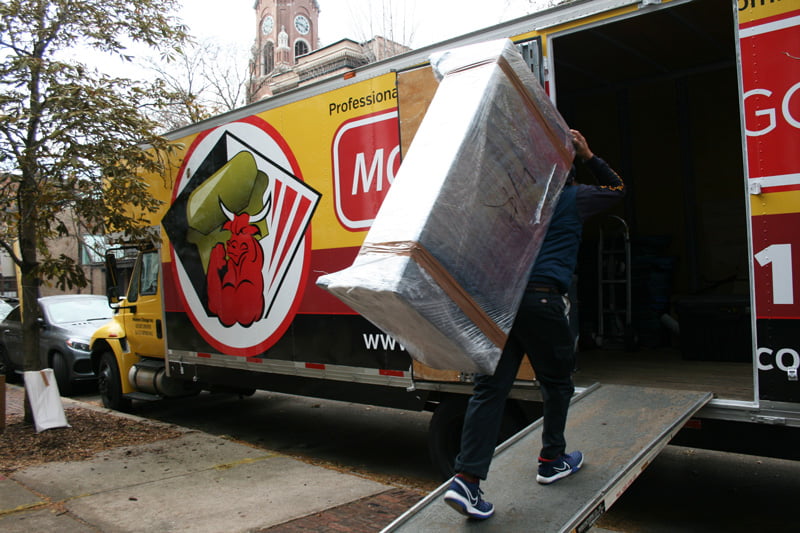 Relocating to Wicker Park
Wicker Park is a neighborhood in Chicago with a population of around 24,000 and a median income of $138K. Wicker Park, in Cook County, is one of the best places to live in Chicago and offers a urban environment with great nightlife, plenty of outdoor activities and a minor commute. Set yourself up for success in Wicker Park by making informed choices before you move. The easiest is choosing Moovers Chicago as your Wicker Park movers.
Real Estate in Wicker Park
The median home value $535K with around 45% of residents owning their home; median property tax is $3,100. For those who rent, the median rent is $2,100 / month (compared to the national average of $1,163).
Getting Around Wicker Park
A car is definitely not a requirement for living in Wicker Park. With a Walk Score of 96, there is no requirement for a car to run errands. A Bike score of 96 means it is a cyclist's dream, with plenty of infrastructure (i.e. bike lines, etc.). Additionally Wicker Park is part Chicago's world-class public transportation.
Things to do in Wicker Park
For runners / walkers, Bloomingdale Trail is a 2.7 mile elevated trail for bikers and runners goes along the north edge of Wicker Park and incorporates art installations and landscape design. Alternatively, you can find a mix of vendors selling produce, prepared food products, spices, juice, and meat at the Wicker Park Farmers Market. Plus, several restaurants participate in the market.
For live music lovers, Subterranean is a two floor live music venue that hosts a wide variety of bands and events. Not many venues have a reggae concert one night and emo night the next. The Den Theatre is a theater and performance space that hosts plays, concerts, DJs, and standup comedy. The Comedy Clubhouse is a stand-up and improv club; it's even BYOB.
About Moovers Chicago
Moovers Chicago is a family-owned, professional moving company based in Chicago. We offer a range of services, including residential, commercial moving and storage services. We also have packing and unpacking services to further ease the burden of moving. No matter the size of the job, our first priority is to make your move as stress-free as possible.