Choosing The Right Moving Company For A Move To A Lincoln Park Home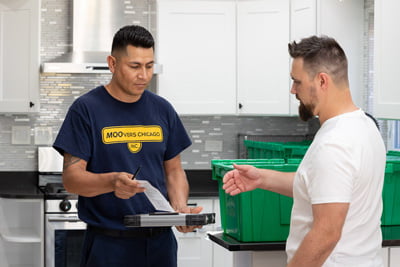 Moving home is one of the big life experiences that can be both exciting and stressful as you have a lot to do, but you are also moving on into the next phase of your life in many ways. While you will be keen to start making memories in your new home in Lincoln Park, there is plenty of work and preparation to do in order to get things moving, and choosing a good moving company can really help to make it a more pleasant experience. Moovers Chicago has been helping people and business customers to move to Lincoln Park and homes and commercial locations across Chicago for years, and can do the same for you.
A Company With Experience And A Strong Reputation
One of the key things that you will want from a moving company is a strong reputation, as you want to know that your furniture and possessions will be well looked after. Naturally, Moovers Chicago has worked to be accredited by the Better Business Bureau, and there are plenty of customer reviews that you can see on their website along with other review sites too. The experience of many years of helping people to move home also means that they have dealt with all kinds of home moves from condos to large houses, and everything in between, so your home move will be in safe hands.
Tailored Services To Meet The Needs Of Your Home Move
When Moovers Chicago prepares a quote for your home move, you can be confident that you will get what you need for the move, as everything is scaled to the size of your home move. We have a range of vehicles of different sizes, and can assign a suitable team so that you are only getting the service you need, not paying for a one size fits all solution. All of our staff are highly trained, so they can move all your furniture, including the large and bulky items efficiently and safely.
Clear And Honest Pricing Structure
When it comes to the charging structure for our services, we believe in offering quotes that are fair and competitive, but also allow us to get the work done for you in a professional way. You will never find any hidden extras that get added to the final bill you receive, and we believe in being fully transparent with you about any costs. This also applies to any additional services and options that we offer, so that you are never caught unawares with any expenses, and that you pay what you were expecting.
Extra Options To Make Your Home Move Easier
Along with the home move service, Moovers Chicago can also help with packing materials such as wardrobe boxes and TV boxes. If you need help dis-assembling or installing flat pack furniture, or you'd like a protective wrapping on couches, chairs or other furniture, we can help here too. Give us a call and see how we can make your home move even easier.
Nearest Neighborhoods