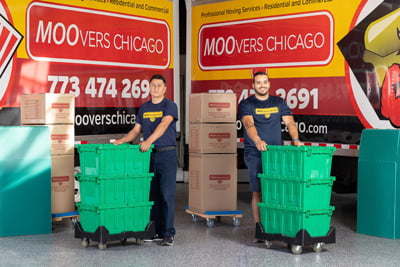 Relocating to Wrigleyville
Wrigleyville is a neighborhood in Chicago with a population of around 6,000 and a median income of $101K. Wrigleyville, in Cook County, is one of the best places to live in Chicago and offers a dense urban environment with great nightlife, plenty of outdoor activities and a minor commute. Set yourself up for success in Wrigleyville by making informed choices before you move. The easiest is choosing Moovers Chicago as your Wrigleyville movers.
Real Estate in Wrigleyville
The median home value $672K with around 34% of residents owning their home; median property tax is $3,100. For those who rent, the median rent is $1,500 / month (compared to the national average of $1,163).
Getting Around in Wrigleyville
A car is definitely not a requirement for living in Wrigleyville. With a Walk Score of 95, there is no requirement for a car to run errands. A Bike score of 90 means it is a cyclist's dream, with plenty of infrastructure (i.e. bike lines, etc.). Additionally Wrigleyville is part Chicago's world-class public transportation.
Things to do in Wrigleyville
Of course, Wrigleyville is named for a landmark — the historic Wrigley Field. Home of the Chicago Cubs, it's actually the second oldest professional baseball stadium in the country. The park is famous for its charmingly old-fashioned manual scoreboard and ivy-covered outfield walls. Wrigleyville is an obvious choice for avid baseball fans.
Besides attending a Cubs' game, Wrigleyville has a number of other fun things to do: sports bars, and beer gardens abound, and the open-air Gallagher Way hosts frequent events like outdoor concerts, farmers markets, and film screenings, and holiday celebrations.
Nearest Neighborhoods
About Moovers Chicago
Moovers Chicago is a family-owned, professional moving company based in Chicago. We offer a range of services, including residential, commercial moving and storage services. We also have packing and unpacking services to further ease the burden of moving. No matter the size of the job, our first priority is to make your move as stress-free as possible.