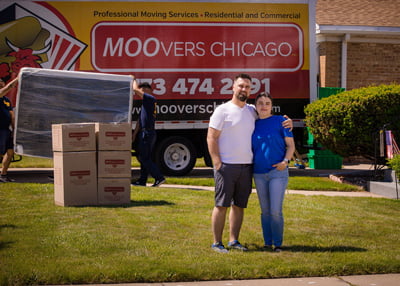 Relocating to Chicago's North Center
North Center is a neighborhood in Chicago with a population of around 37,000 and a median income of $148K. North Center, in Cook County, is one of the best places to live in Illinois and offers a urban / suburban mix with cultural diversity great nightlife and outdoor activities. Set yourself up for success in North Center by making informed choices before you move. The easiest is choosing Moovers Chicago as your North Center movers.
Real Estate in North Center
The median home value is $656K with around 58% of residents owning their home; median property tax is $5,200. For those who rent, the median rent is $1,600 / month (compared to the national average rent of $1,163).
Getting Around in Chicago's North Center
With a Walk Score of 90, there is no requirement for a car for errands. A Bike score of 87 means it is very bike-able, with plenty of infrastructure (i.e. bike lines, etc.). Chicago's North Center also has good access to public transportation, including both rail and bus lines.
Things to do in North Center
Due to its international history, North Center has a great mix of all types of cuisine. A walk down Lincoln Avenue has some of the area's finest restaurants, ranging from pizzerias to Irish bistros. The Bad Apple is one of the area's most popular eateries, with creative burgers and craft beers. Additionally Laschet's Inn is known for its German-American menu and steins of great beer. Asian and Asian-fusion restaurants are also well-represented with Japanese, Korean and Thai food easily found.
About Moovers Chicago
Moovers Chicago is a family-owned, professional moving company based in Chicago. We offer a range of services, including residential, commercial moving and storage services. We also have packing and unpacking services to further ease the burden of moving. No matter the size of the job, our first priority is to make your move as stress-free as possible.
Nearest Neighborhoods