The Three Stages Of Your Home Move To Kenilworth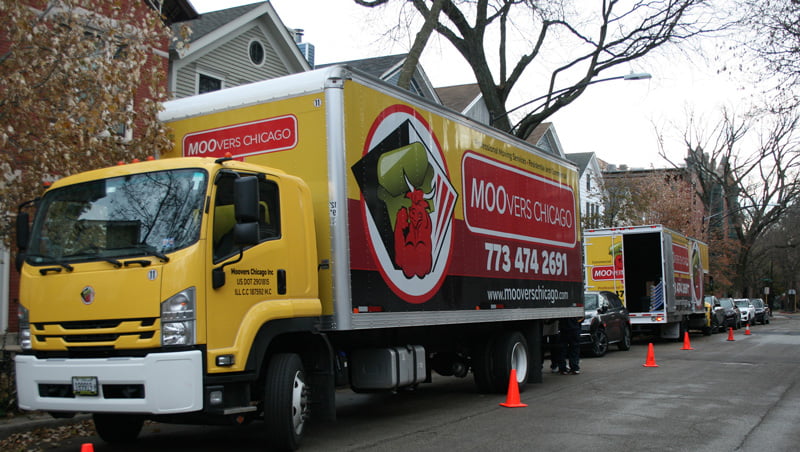 When you are finally settled in to your new home, it will often be a relief that the work is over, but while you are getting ready and packing everything it can seem like there are so many things to do and not enough time in the day. Now that you've secured the new place in Kenilworth, the next step should be to speak to us at Moovers Chicago, so we can handle moving day for you. There are so many things that you'll need to do to get ready for the move, so having us on board is the natural choice so that at least moving day is taken care of for you. Moovers Chicago is the premier movers in Kenilworth.
Early Preparations For The Move

Firstly, make sure you start packing as early as possible, as you don't want to be facing everything in the few days before the move is booked. Gradually go through your home and anything that isn't essential or needed in that final day or two should be packed away in advance. Moovers Chicago can also offer wardrobe boxes to help keep your clothes in good condition during the move.
There's also a lot of different companies that you will need to notify of the move, including local government, utility companies and those that provide your cable TV and internet services. By doing this early, it will give them time to get everything moved over for you, and will make the transition to your new Kenilworth home much easier.

The Final Steps From Your Current Home

By the eve of moving day almost everything should have been packed up by this point, so you've only got a few essentials left that need to be packed away. If you haven't already, flat-pack furniture needs to be taken down for the move. It is also worth giving items such as chairs, couches and drawers a protective wrapping so that they are safe throughout the home move. For those who are short of time or have other commitments during the days before the move, we can help by providing a service to do these two tasks for you.

Moving Day And Settling In To Your New Place

With Moovers Chicago, we handle everything about the move itself for you, with just a few things for you to do here. We do ask that you ensure young children are looked after elsewhere on moving day, along with any pets such as cats or dogs. Also, if you don't have a private driveway or parking outside the current property or your new home, we do ask that you secure a spot for the moving truck earlier in the day.
Once we arrive our team of movers will get straight to work in getting everything loaded on to the truck, and before you know it they'll be doing everything in reverse at your home in Kenilworth. Then we pass the baton on to you, so you can start to unpack and get everything in its place in your new home.