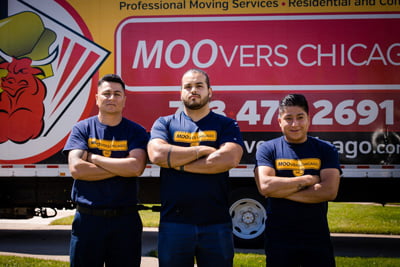 Relocating to Chicago's Near North Side
Near North Side is a neighborhood in Chicago with a population of around 90,000 and a median income of $174K. The Near North, in Cook County, is a dense urban neighborhood with plenty of cultural diversity and minimal commute. Set yourself up for success in the Near North Side by making informed choices before you move. The easiest is choosing Moovers Chicago as your Near North movers.
Real Estate in Chicago's Near North Side
Nearly all the home in the Near North Side are in high-rise buildings. The median home value $550K with only around 39% of residents owning their home; median property tax is $3,100. For those who rent, the median rent is $2,400 / month (compared to the national average of $1,163).
Getting Around in Chicago's Near North Side
A car is definitely not a requirement for living Chicago's Near North Side. With a Walk Score of 96, there is no requirement for a car for errands. A Bike score of 86 means it is very bike-able, with plenty of infrastructure (i.e. bike lines, etc.). Additionally the Near North Side has world-class public transportation.
Things to do in Chicago's Near North Side
Chicago's Near North Side has a huge number of dining opportunities. If you are a lover of red meat, some of Chicago's best steakhouses can be found here, including Gibson's and Ditka's. Excellent Italian and seafood cuisine can be enjoyed in the neighborhood as well.
The Near North also has a bustling nightlife. Patrons can have drinks at a rooftop lounge while admiring the Chicago skyline. There are numerous theaters, piano bars, or jazz spots for music enthusiasts. Party-people and dance-lovers will head towards the northern end, where the bars stay open late.
Nearest Neighborhoods
About Moovers Chicago
Moovers Chicago is a family-owned, professional moving company based in Chicago. We offer a range of services, including residential, commercial moving and storage services. We also have packing and unpacking services to further ease the burden of moving. No matter the size of the job, our first priority is to make your move as stress-free as possible.