The Three Stages Of Your Home Move To Niles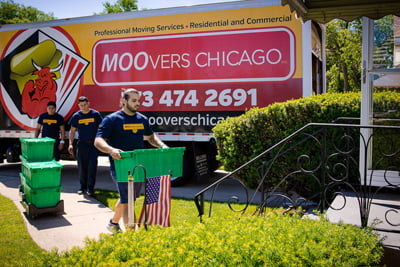 There are many big life events that can be full of joy and happiness, but when it comes to getting into a new home this is often one of the experiences that can be overlooked. Naturally, getting a new home in Niles can be a great experience, but it also requires a lot of work and preparation that can make it less of a joyful experience. While Moovers Chicago can't ensure that everything goes smoothly around getting to your new home, we can certainly make moving day a much more pleasurable experience. We have also helped plenty of businesses to move commercial premises in the area too. Moovers Chicago is the premier movers for Niles.
Preparation For The Move

Once you've secured the property and you've confirmed the date for moving day, let us know well in advance so that we can book in our team ready for the day. You should also start considering what you will need to do around arranging utilities and services in your new property, as well as providing notice to your existing providers that you're leaving your current home.
Packing is very important, and ideally you will want to start packing a few weeks in advance, so that you aren't rushing around to finish this. Work through each room in your home, boxing what isn't essential, and taking care when you pack more delicate things like art or decorative items.

Getting Everything Ready On The Eve Of Moving Day

So this is where you will need to be getting everything finished on your side, and packing off the final items leaving out just toiletries, clothes and essentials for the following day. The very last box of essentials that you pack will usually be the first one you open in your new home, so this box may be more mixed than everything else you've packed.
If you're doing this yourself you should dis-assemble any items that can be reduced to a flat state such as wardrobes and shelves, and it is best to give these and other large items like couches a protective wrapping. Moovers Chicago can also help with this as an additional service if needed.

What To Expect From Moving Day Itself

The main thing that we do ask you to do on the morning of moving day is to make sure that you have space for our truck secured at your current home and the new place, if they don't have a private driveway. Also, where possible keep children and pets away from the properties during the move to reduce the chances of any accidents.
Our team of movers will keep you in touch as to what is happening, and once our team arrive they will efficiently move everything onto the truck, and start on the trip to your new place in Niles. Within no time everything will be in its place in your new home, and if you've used our furniture assembly service these will all be promptly done. Then we hand over to you and you can start the work of unpacking and settling in.