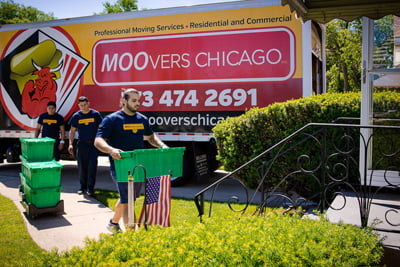 Relocating To Niles
Niles is a suburb of Chicago with a population of around 31,000 and a median income of $69K. Niles, in Cook County, is one of the best places to live in Illinois and offers residents an urban / suburban mixed environment, amazing schools, outdoor activities, and cultural diversity. Set yourself up for success in Niles by making informed choices before you move. The easiest is choosing Moovers Chicago as your Niles movers.
Real Estate in Niles
The median home value is $303K with around 76% of residents owning their home; median property tax is $1,800. For those few who rent, the median rent is $1,150 / month (compared to the national average of $1,163).
Getting Around in Niles
Like many suburbs, Niles is somewhat car dependent. With a Walk score of 65, some daily errands can be completed on foot. Niles has some infrastructure for cyclists (i.e. bike lanes, etc.), resulting in a Bike score of 55.
Niles does not have a Metra Train Station; the nearest station is Morton Grove. Niles is serviced by three (3) PACE bus routes (410, 411, 412).
Things to do in Niles
The Leaning Tower of Niles is a scaled-down replica of the iconic Leaning Tower of Pisa, completed in 1934 by Robert Ilg. Ilg was an industrialist who built it for workers as part of a recreational park. The tower is adorned with five bells; three are believed to have been cast in Italy and are over a hundred years old.
The Tam O'Shanter Golf Course is a stunning public nine-hole course located on the scenic North Branch of the Chicago River. It has been a landmark destination for many generations and played a significant role in making golf popular in America. The history of the Tam O'Shanter Golf Course can be traced back to the Tam O'Shanter Country Club, which hosted renowned golf legends such as Arnold Palmer, Byron Nelson, Ben Hogan, Sam Snead, and Patty Berg.
Bunker Hill is a hidden gem known for its picnic groves and stunning natural areas, including an open savanna, a floodplain forest, and the Sidney Yates Flatwoods. Bunker Hill is offers a wealth of flora and fauna; throughout the growing season, the savanna bursts with grasses and wildflowers, and the oak trees provide a habitat for birds and insects, including song sparrows and swallowtail butterflies.
Nearest Neighborhoods
About Moovers Chicago
Moovers Chicago is a family-owned, professional moving company based in Chicago. We offer a range of services, including residential, commercial moving and storage services. We also have packing and unpacking services to further ease the burden of moving. No matter the size of the job, our first priority is to make your move as stress-free as possible.