How Will Moovers Chicago Improve Your Home Move To River North?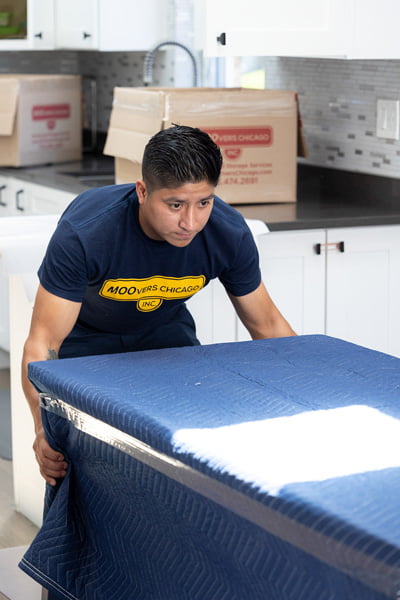 Getting the keys to a new home can be a very exciting moment, but it actually comes after plenty of hard work in terms of finding, negotiating and then preparing for a move to that home. If you have just signed for your next home in River North, then there is plenty to prepare for, but moving day is one thing you won't have to worry about when you hire Moovers Chicago as your movers. We've been helping people to move from all kinds of properties, from apartments through to mansions, and even business sites for years, so we can make sure everything gets to your new home just fine. Moovers Chicago is the premier movers for River North.
The Peace Of Mind Of A Reputable Family Run Company
By taking on Moovers Chicago, you will have a partner for the home move that is very experienced in all kinds of home moves, and our family run team are here to help with any questions or clarifications you need along the way. We have built a very strong reputation by giving all of our residential and commercial customers the best service we can, and we are proud to be accredited by the Better Business Bureau. We aim to give all of our customers the very best service, and we hope that you'll be sufficiently impressed to add your own review to the Better Business Bureau website too.
Services That Can Make Your Home Move Easier
Along with carrying out the work on moving day, we can also help with the following if you need these services:
Furniture Wrapping Service

One of our staff members can visit your property the day before the move, to apply a protective wrapping on all your larger furniture items like sofas and chairs to keep them clean and protected during the move.

Disassembly And Installation Of Flat Pack Furniture

Flat pack furniture like shelves and wardrobes are better transported flat, so we can arrange for someone to do this for you, and then to assemble them again when we arrive in your new home.

Additional Wrapping Materials

There are some more delicate items that can need extra protection during home moves, so we can offer wardrobe boxes that will keep your clothes hanging during the move, and a TV box to keep your TV set safe.
What To Expect From Moving Day
On the morning of moving day, we do ask that you make sure there is either space on your driveway or a parking space available for our truck, and then your team will arrive for the work of moving to begin. All of our team are fully trained and have the right equipment to make even shifting heavy or bulky items straightforward, and they will quickly have everything on to the truck and on its way to River North. They will then get everything into the right rooms of your new house, and assemble any furniture required if you have chosen that service. Then our teams will take a back seat, and it is over to you to get everything unpacked and to start settling in to your new place.